Internship Aids Aspiring Policymaker
Student Uses Policy Expertise as a Voice for Urban Social Change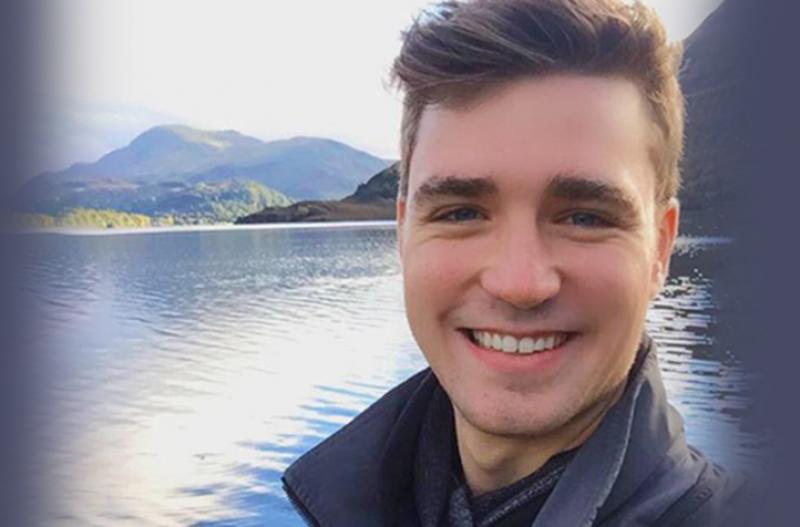 Morgan Smith has seen the truth firsthand: local policymaking is the best way to enact social change. Drawn to the analytical rigor of economics and the practical applications of public policy, Smith chose to double-major in the two subjects, which has helped shape his overarching interest in and approach to urban policy.
Growing up in Colorado Springs, Smith first became politically engaged by participating on his high school's speech and debate team. After arriving at DU, he co-founded a student-run chapter of the nationally networked policy think tank, Roosevelt @ DU. He also conducted policy research in Denmark, interviewing ministry employees, labor unions, and businesses in order to understand the country's social enterprise system that supports the development of small, local businesses and innovative research, and has turned his findings into a policy brief for Colorado policymakers seeking to spur the development of local businesses.
Although Smith has held internships across the breadth and depth of local policy influencers—including city council, the state legislature, a national think tank, and local businesses—only now does he have the opportunity to work for a community advocacy organization after a chance encounter with the Executive Director of the Interfaith Alliance of Colorado, Rev. Amanda Henderson.
"During my first year, I interned at the state legislature for State Representative Pete Lee. One day I sat in a session in House Education committee hearing for a 'religious freedom' bill. During the proceedings, I had the good fortune to sit next to Rev. Henderson," said Smith.
"Over the course of the three-hour hearing, Rev. Henderson and I had a quiet and extensive discussion about the role of religion in public life. Since I grew up in a spiritual, but areligious, household I was fascinated to learn more about an ordained minister's perspective on the role and purpose of religion. The internship is, in many ways, an extension of that conversation," he added.
The novelty excited him, as well as the prospect of developing a holistic understanding of the varied stakeholders in local policy decisions.
"The Interfaith Alliance sees faith groups as important local actors that can provide voice and clarity for social change by addressing the intersectionality of economic, social, and political issues through a faithbased perspective," he said.
This spring, Smith received an AHSS Summer Internship Grant that will provide living and transportation costs throughout the course of his unpaid internship, and will allow him to tour different faith communities across the state.
His personal goals for the Interfaith Alliance internship are threefold: to better understand the role of faith communities in a local setting, to learn how faith communities and government interact, and to consider how, as an aspiring policymaker, he might address the issue of separation of church and state while acknowledging the richness of America's religious life.
Through the internship, Smith will explore the intricacies of how cities work and collaborate with local thought leaders to solve pressing urban inequalities.
While some might be overwhelmed by the scope of his commitments and the magnitude of change he seeks to create, Smith harbors incredible energy for his work—which he channels into broadening his skills and perspective so that he can continue to help others.
"I want to be involved in local city-based policymaking with a special focus on urban inequality," said Smith, who plans to study local economic and urban development in graduate school. "The city is a vibrant garden of human activity and I want to be on the team of gardeners, tending to education equity and local economic development, among other issues."