New MFJS Class Explores Homelessness and Access to Water in Denver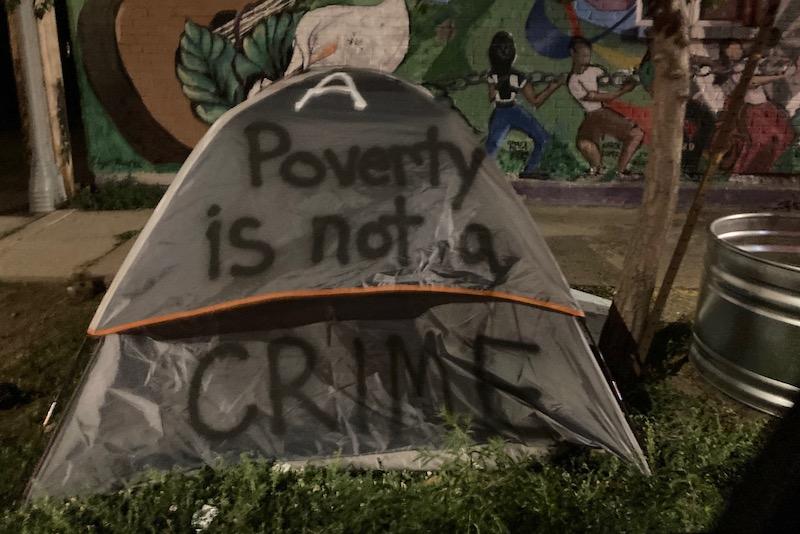 When the coronavirus pandemic put a halt on international travel, an MFJS professor decided to bring her research from Africa to DU's backyard. Professor Renee Botta and Regis University Professor Emily Van Houweling teamed up to provide a graduate course examining issues of access to water, sanitation and hygiene (WaSH) for people experiencing homelessness in Denver. After the four-week, accelerated summer course, students presented their research to prominent city members and journalists.
"Emily VanHouweling and I both work on WaSH in various countries in Africa," Botta said. "We work together on a research project in Malawi and have taken graduate students there for a course evaluating a shallow well project. We had intended to bring students back there in summer 2021 for more WaSH governance and communication work but due to COVID-19 this did not happen. We both started seeing patterns of what we saw there, particularly among those living in informal settlements, with what was happening here with people who are unhoused. We became curious to investigate this and to learn about governance, communication and WaSH here in Denver."
The field research class explored three different aspects of this pressing issue for the city of Denver. The first group of students completed a stakeholder analysis where they conducted interviews with various leaders in the community to better understand their interests, needs and priorities. The group talked with homeless advocacy groups, police officers and other city members.
The second group created a comprehensive map of WaSH facilities in the Denver area. The students took time to visit all the bathrooms, water fountains and water access locations in the area and logged key information including hours, information on whether or not the bathrooms had soap or toilet paper, and the level of accessibility of each location, among other items. This resulted in an open access map that can assist advocacy groups and can be further developed by students in the future.
The third group focused on a media and policy analysis of issues related to homelessness and WaSH in Denver. After analyzing dozens of local news articles, the group put together a policy brief focusing on issues related to WaSH among people experiencing homelessness in Denver. This group built on  all of the research collected in the class to write an op-ed, titled "Access to water is a human right, unless you're unhoused in Denver," which was published in the Colorado Sun.
"Now that we have taught it once, I see just how important this class is," Botta said. "We (the students and Emily and I) were all incredibly impacted by what we saw and heard as we attempted to map access to bathrooms and water and as we watched the disruption and destruction of tent camps. WaSH needs to be brought front and center in the issue of homelessness and the students' work is helping to do that."
Botta and Van Houweling plan to continue to offer this course and build on the foundation laid with the first class. They look forward to seeing how the course will evolve, and they hope that it will continue to make a lasting impact on the city of Denver.