What are the Jan. 6 Hearings Teaching Us? Political Science Professor Explains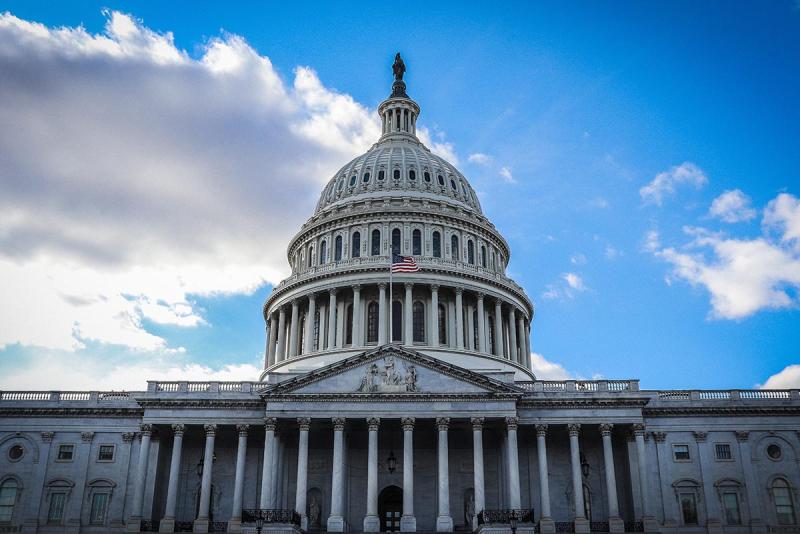 On July 12, the House committee investigating the Jan. 6 attacks on the U.S. Capitol reconvened for its seventh hearing, which focused on the connections between the Trump White House and various extremist groups at the rally. 
During the June 28 hearing, the committee's key witness, Cassidy Hutchinson, testified that President Trump lunged at his security detail when he was told he couldn't go to the Capitol on Jan. 6. Hutchinson was an aide to then-Trump chief of staff Mark Meadows. According to Hutchinson, both Trump and Meadows knew the rally attendees were armed but removed the metal detectors to increase the size. Trump disputes Hutchinson's testimony, belittling her on his social media website, claiming he "hardly knew her." 
The CAHSS Newsroom sat down with Elizabeth Sperber, assistant professor in the Department of Political Science,  who specializes in comparative politics and backsliding democracies to discuss the purpose, relevance and scope of the Jan. 6 hearings.  
For over a decade, Sperber has studied democracy and democratizing countries. In that time, she says, political scientists have observed what they'd call more "advanced liberal democracies," including the United States and the United Kingdom start to backslide, facing challenges historically only seen in relatively young democracies. 
"Unfortunately, it's very clear to most political scientists that the quality of democracy [in the U.S.] has declined," Sperber said. 
Next, she says, comes the question of labels and categories – the what and the why. A backsliding democracy often exhibits key markers like distrust, the nationalization of politics, an increase in partisan polarization and extreme economic inequality. 
While this may feel like a recent shift, Sperber says it's part of a longer trend, dating back to before the Tea Party movement.  
"In some way, the Tea Party was a manifestation of broader trends that had been brewing," Sperber said. "Building perhaps stronger and more right-wing communities, the Tea Party also helped build some of the infrastructure that we've seen campaigns benefit from. We've seen it change the perceived stakes for moderate Republicans, many of whom have left." 
Perhaps, there's no greater example of backsliding democracy than the events of Jan. 6. The hearings, Sperber says, combat the Big Lie — the belief that the election was "stolen" from President Trump.  
"It forces politicians to go on the record. Will they testify? Will they be able to be wishy washy or will they have to confront these facts?" Sperber said. 
While about half of Americans believe Trump should be held criminally responsible, the numbers break down along party lines, according to an Associated Press poll. 86% of Democrats believe Trump should be charged with a crime, while 68% of Republicans say he should not be charged and 21% say they don't know. 
Whether the Jan. 6 hearings are swaying the public's opinion remains to be seen. But certain key Republican figures are changing their minds. 
After the hearing with Hutchinson, Mick Mulvaney, Trump's former acting chief of staff, went on CBS to say he believes Hutchinson. Calling her a credible witness, he says she swayed his opinion. 
"I've been defending the president against the charges of incitement to riot," Mick Mulvaney said in a CBS interview. "I've seen the same speech he's given dozens of times. I've seen him accused of trying to foment violence with no violence coming as a result, so I've been defending him. But after yesterday when she testified that he knew that there were guns on property and that he still encouraged people to go down to the Capitol, that certainly changes my mind."
For Republicans who have distanced themselves from Trump, like Rep. Liz Cheney and Rep. Adam Kinzinger, it often comes at serious cost, Sperber says. And in an election year, some aren't willing to take the gamble. 
"Political scientists see evidence that Republicans are focused primarily on electoral gains," Sperber said. "They've made strategic calculations in their partisan interests that they should repeat these lies." 
While the hearings may help the country grapple with the immediate aftermath of Jan. 6, the large structural force remains. 
"It's true that some of the several hundred participants have had hearings, jail time or probation," Sperber said. "...But the infrastructure, the broader grievances that helped create the conditions for Trump's rise and Jan. 6 are very much still in play and require a longer sustained commitment to rebuilding democracy in this country." 
Still, Sperber remains hopeful as more former Trump associates come forward. 
"They should give us some reason to keep hoping, and trying to do our best to build understanding, and courage to try and protect and rebuild our democracy," Sperber said.