In EDP, our graduate and undergraduate students produce innovative, boundary-bending work that incorporates diverse aspects of digital design and art. Working across a wide range of electronic and digital media, they create projects that are not only significant, future-reaching art, but are also making necessary investments and changes in our communities.
"I picked DU because I was really attracted to the Emergent Digital Practices department. It is the application of new media tools and techniques in an artistic setting."

Maggie Mather, Student in the Emergent Digital Practices MFA
Undergraduate Student Spotlight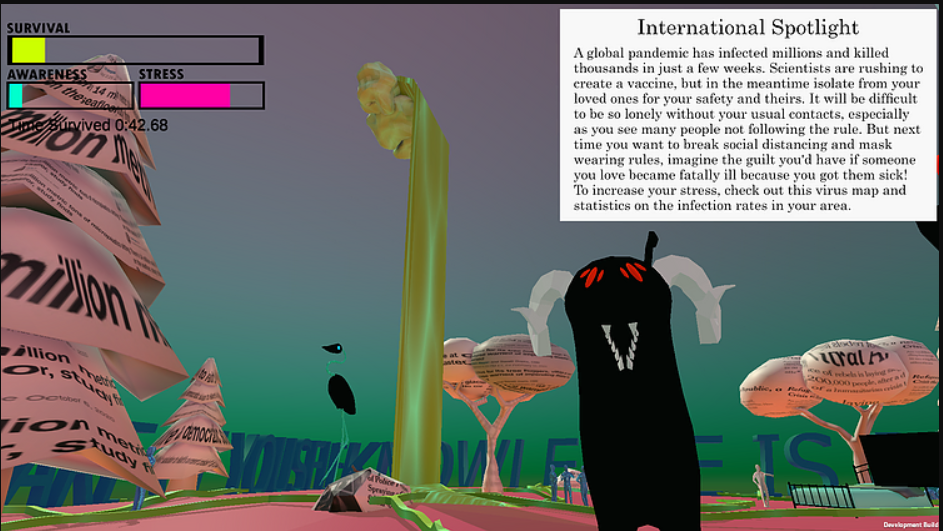 BA Student Creates Newscape Video Game
Ashley Kneemueller's capstone project explores and interrogates the pervasive presence of media in our lives. Kneemueller, a BA student in Emergent Digital Practices, developed a video game called Newscape; Kneemueller writes, "In Newscape the only objective is to survive for as long as you can by balancing being informed (awareness) and your capacity for dealing with negative information (stress)." 
Play Newscape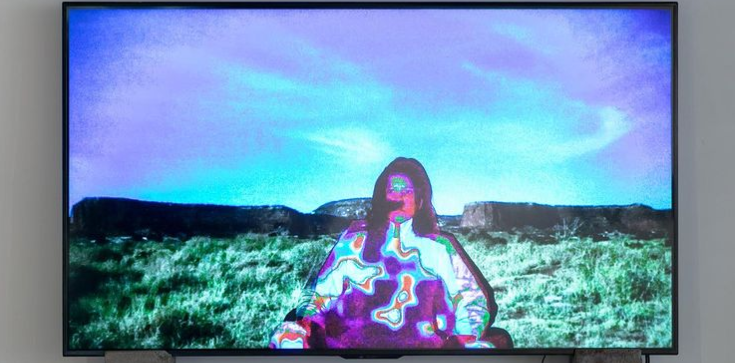 BFA Student Explores Identity Through Film
Eren Yazzie, a BFA student in Emergent Digital Practices, developed a seven-minute film, "Constant Flux," which explores Yazzie's identity as a human. Yazzie writes, "If I have the power to make my own life–draw my existence out, then I want to live a life of fluidity, of adaptability, or symbiosis with Dr. Little Bear's notion of 'my/our relations.'"
EDP Major Turns Passion For Games Into A Career
As a BA student in EDP, Sterling Foster explored a passion for video games and looks forward to a career in the field. Foster says, "I love the narrative of games and putting myself in the characters' shoes. I believe games have the potential to teach and get players thinking about social issues." 
Read More
"What greatly shaped my work during my time in EDP was that I decided to take a video and projection mapping class with Laleh Mehran who is a master with video art. What sparked my career in live performance was the class Expanded Cinema with Trace Reddell."

Travis Powell, BFA, '17
Graduate Student Spotlight