Lamont Alumni Profile: Rudy Royston
by Ian Wisekal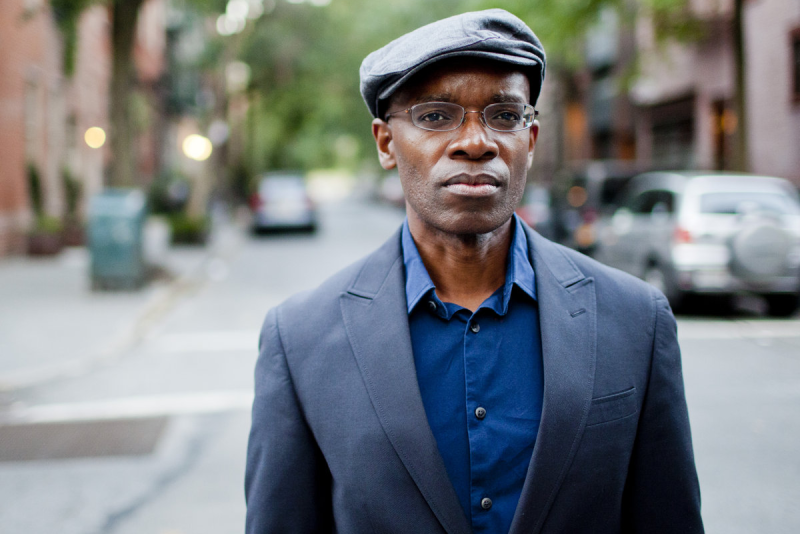 When asked how he felt about being named Lamont's newest Distinguished Alumnus, Rudy Royston (BA '94 in music and English) humbly replied, "I'm so honored even to be considered."
Royston, whose drumming can be heard on over 50 jazz releases and who regularly plays with some of the brightest lights in the field, grew up in Denver as the youngest of five children. His first taste of drumming was as a toddler at church; his musical world was full of hip-hop, gospel, heavy metal and R&B. Although Royston played in his middle-school jazz band, it wasn't until high school that he first "really heard jazz," he said, first from the Wynton Marsalis Quartet CD, Standard Time Vol. 1. Then, thanks to a scholarship, Royston attended the Telluride Jazz Camp, where he got to hear other kids "who were really swingin'." It was a decisive moment for the young drummer. "There's a world of other people like this," Royston recalled with wonder in his voice; "I'm beyond most comfortable here. I have to be here."
At DU, Royston expanded his musical palette, not only digging into jazz with the late Ron Miles (BM '85), but also studying classical percussion with Prof. Ted Small, opera with Paul Laird, and music history with Anne Culver. Small taught him the difference in resonance between a "staccato" and "legato" stroke on the snare drum. "My whole style is based on that," Royston said. "I'm playing classical percussion on the kit."
Pursuing both creative writing and music in college revealed connections between the art forms. In the poetry of Harlem Renaissance writers like Langston Hughes, Royston discovered, "There's music in this; it's like jazz." Stories were "like a symphony. It's a longer tune." He viewed his own writing like playing an elaborate solo.
The connections continue: each percussion instrument, to Royston, opens up "a new neighborhood; a new world." His palette encompasses not just sounds, but tastes, textures, colors and feels. "At any given point," he said, "I'm playing another percussion instrument in my mind, but I'm playing it on the kit." He may use brushes on the drums in a ballad, for example, but mentally, said Royston, "I'm rubbing a dime across a cymbal bell."
Since DU, his drums have taken him all over the world. One career highlight has been playing with Bill Frisell, the guitarist and arranger. "There's no rush, no hurry, no anxiety," Royston said. "You just join into that moment of pure music. It's powerful." Being in the presence of musicians like that, he told me, "pulls you up and makes you better."
Coming up on the docket, the drummer, now based in New York, has shows with Joe Lovano and Frisell, gigs at the Village Vanguard in Manhattan, and a new record in the works. The album, with his group Rudy Royston and the Flatbed Buggy, will be called Day. He will also be playing some Frisell arrangements with orchestra, performing at the Big Ears Festival in Knoxville, TN, and visiting his alma mater in Denver to receive the Distinguished Alumni Award.
Asked for advice for young musicians, Royston replied that playing music beautifully was a good start, "but now I want to hear your version – I want the music of you." When playing with others, he said, remember "there's a whole piece of music going on around you. Listen to that, relax, and play with that."
Keep up with Rudy Royston via his website and Facebook, Instagram, and Twitter.