CAHSS Staff Interview: Mia Saracusa
Get to know Program Coordinator for the Department of Psychology and Staff Committee Representative Mia Saracusa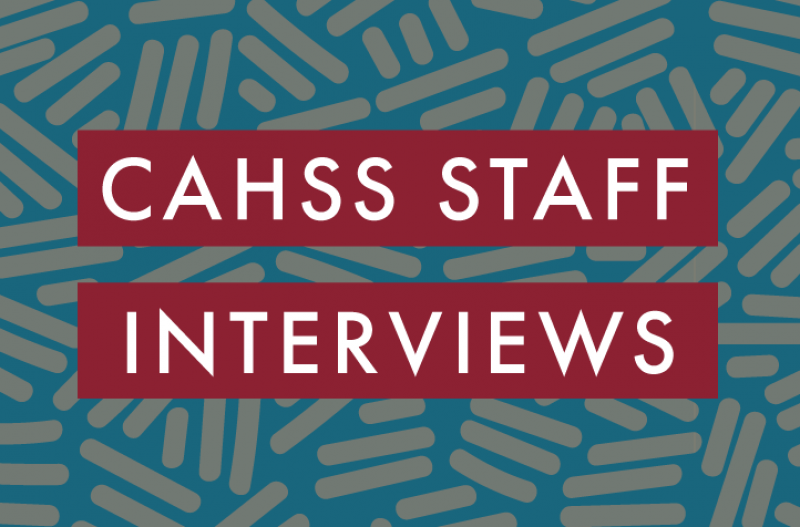 In order to encourage connection and promote visibility, the CAHSS Staff Committee will post interviews with staff throughout the year. If you'd like to be involved, please submit this quick form, and a member of the Staff Committee will send be in touch. For more details on the CAHSS Staff Committee, login to Portfolio and navigate to the Staff Resources Page. 
---
Mia Saracusa, program coordinator and Staff Committee representative
Q: Given the choice of anyone in the world, whom would you want as a dinner guest?
A: Taylor Swift. I would love to talk to her about her life and career.
Q: Would you like to be famous? In what way?
A: I don't think I would like to be famous. I would not want the added pressure of being in the spotlight and the lack of normalcy in my life.
Q: If you could wake up tomorrow having gained any one quality or ability, what would it be?
A: To make time go by slower! I always feel like the days go by too fast and I don't have enough time for everything I want to do.
Q: What are the films or television series that you've been watching?
A: My two go-to shows are "Gilmore Girls" and "Brooklyn 99."
Q: What do you appreciate most in a coworker?
A: Someone who is willing to help out when things get busy, and support you when needed. The other staff members in my department are always there to help; they are the best coworkers I could ask for!
Q: What's the most valuable thing you've learned in the last six months?
A: About six months ago I moved to Colorado and started working at DU. During this time I have learned a lot about adapting to change and letting go of the little things.
Q: What's your favorite thing about DU?
A: The beautiful campus.  I love taking a walk around on a warm afternoon.
Q: What would constitute a "perfect" day for you?
A: A perfect day for me would include sleeping in, spending time with my friends and family and baking a new recipe.