Former Russian Professor Brings International Depth to Queer Theory and Studies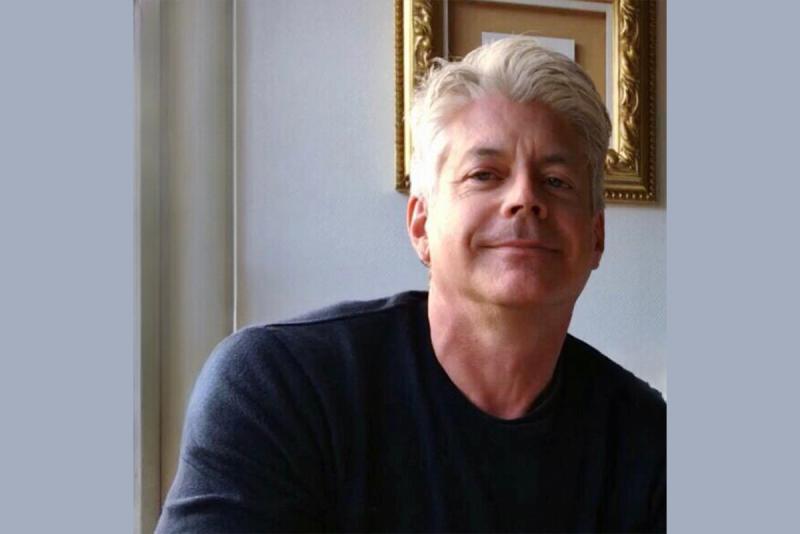 When asked why he decided to study Russian as a German major at McGill, Canadian-born Luc Beaudoin, laughs. He'd wanted to study another language but only Russian and Japanese fit his schedule.
"I went to the bookstore and the Japanese textbook cost something like $70 dollars for the semester and the Russian textbook cost $37 for the whole year," Beaudoin said. "I had $50 in my pocket."
Beaudoin chose Russian.  
The decision proved life-altering. As a master's student at the University of Ottawa, Beaudoin, professor in the Gender & Women's Studies program and international gender and queer studies scholar, spent nearly a year in Leningrad researching his master's thesis. He later earned a PhD in Russian Literature at the University of Toronto in 1993 before landing a job as a Russian professor at DU, where he also taught a class on alternative sexualities in Russian literature.
"After the Soviet Union collapsed in the early '90s, all of a sudden there was all this stuff available to people that no one had talked or read about," he said. "I'm primarily a Russianist but my research touches on queer identities, gay male identities, sexuality and Russian culture ranging from the 1800s to today."
In 2010, Beaudoin channeled his passion for all things international into a role in senior administration, ultimately serving as vice provost for the Office of Internationalization, where his responsibilities included overseeing study abroad, exchanges and incoming international students.  He created strategic partnerships with flagship universities in Sweden, Western Australia and Durban, South Africa that opened doors to innovative international bachelor's and master's degrees, dual graduate degrees, and joint teaching and research opportunities for faculty.
Sharing Diverse Viewpoints
In 2020 Beaudoin returned to the classroom in Gender & Women's Studies. His classes cover feminist studies and theory, queer studies and theory and trans studies and theory.
"I tend to emphasize the creation of sexual and gender identities in culture and language and how that impacts the way we view the world," he said.
To that end, Beaudoin presents current research and thinking, films and literature from around the world that "give students a view of how what they assume is innate to them is actually always being modulated, created and interpreted," he said. "I bring in a lot of different perspectives which often doesn't happen in queer studies because it tends to be Anglocentric, U.S. and U.K."
Author of the book "Lost and Found Voices: Four Gay Male Writers in Exile" to be released in December, Beaudoin is currently researching the little-known Russian poet Valerii Pereleshin who fled to China during the first Russian Revolution and ended up in exile in Rio.
"He is acknowledged by many to be among the most influential poets of the 20th century but he was openly gay in the diaspora at the time and his poetry, work and opinions were ignored," Beaudoin said.
Students with different genders, sexual, racial and socioeconomic identities and backgrounds attend Beaudoin's classes.
"Queer theory speaks to all students and seeks to destabilize our understandings of how we feel about identities and how they're being created," Beaudoin said. "Discussing a writer, film or even theorist's work helps students see that how they navigate space and time in the world is contingent on many factors, relationships, and language and power dynamics."
Providing Historical Context
Beaudoin's classes also capture historical viewpoints. For a course called "AIDS Then and Now" last spring, he brought in friends visiting from Durban, South Africa, to share their experience of queerness and AIDS there.
"They spoke of their own identities to students who have zero idea how something like HIV/AIDS could impact queer identities in a place like South Africa with its legacy of apartheid," Beaudoin said. "This generation is adept at understanding and deconstructing their identities and structures of power but they still need to see queerness manifested in terms of the history that feeds the moment where they are today."
He considers it "a luxury to teach and do research in an area that can have at its best a transformational impact on people. It's fulfilling to bring in perspectives from the languages that I speak and the cultures I've come to understand and help others understand them and apply them in their own lives."