Language Learning as a Tool Toward Inclusive Excellence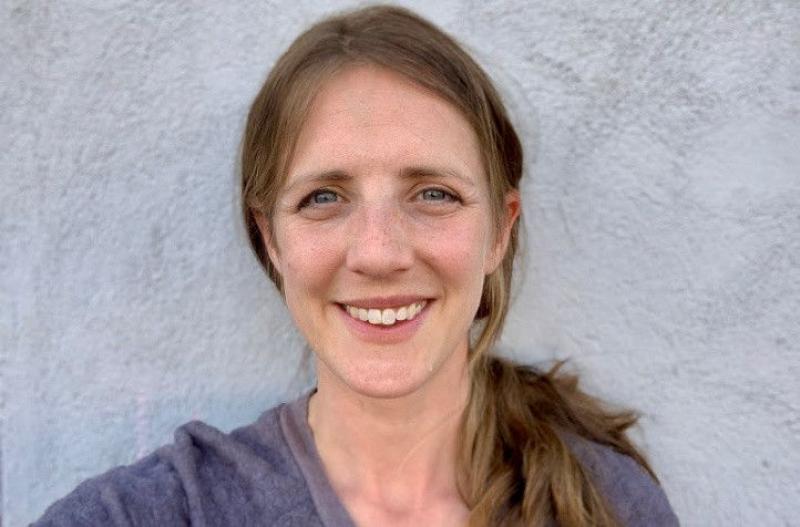 Kathleen Guerra, a teaching assistant professor in the Department of Spanish Language, Literary and Cultural Studies (SLLCS), sees her first- and second-year Spanish language courses as sites to explore identity. Who are we as language learners, speakers and participants in language communities? 
Guerra's own interest in language began when she was an undergraduate student.
"I loved learning new structures and ways of expressing ideas in languages I studied. However, Spanish captured my imagination in a different way and I simply couldn't stop taking classes."
It wasn't just about acquiring a new language — Guerra saw Spanish as a new way to shape her point of view.
"I fell in love with grammar as a way to organize my learning and approach new information. Likewise, my time abroad and in my community made Spanish more meaningful to me on a personal level."
Guerra encourages students to take language study beyond academic halls and into the world.
"It's not enough to study in the classroom, please get involved in your community and consider other opportunities to connect with the language in a meaningful way."
In Guerra's own classrooms, she pushes beyond the nuts and bolts of language acquisition, integrating a deeper understanding of Spanish-speaking communities in Colorado and across the nation as part of what it means to learn a language.
The University of Denver has a robust Spanish program comprised of different disciplinary and ideological perspectives, Guerra explained.
"With a focus on inclusive excellence, we have the opportunity to be innovative in the presentation of information and how we incorporate different language experiences and backgrounds into our core curriculum. I'm really excited to be here."
Guerra's scholarly work also emphasizes the nexus between language, identity and community.
"My research focuses on the construction and expression of linguistic ideologies and how our language practices can include and exclude people and ideas. I hope to help my students gain a greater awareness of their language practices as they develop their identities as Spanish language learners and participants in their communities."
A university setting offers an important time in students's lives to reflect on these types of themes. Language becomes a powerful tool to do that work.
"Learning and using another language opens you up to so many diverse possibilities, ways of thinking, new perspectives and opportunities. Most importantly, for me as a native English speaker, it humbles you and forces you to reflect on the inherent privilege of your first language, and the power that comes with dominant language practices."
Guerra continued, "Many university students are studying language for the first time or complimenting high school courses. As this level, they have the opportunity to incorporate a broader understanding of the role of language in their lives as adults."