Q&A: New English Faculty Member Investigates Trauma, Ambiguity and Identity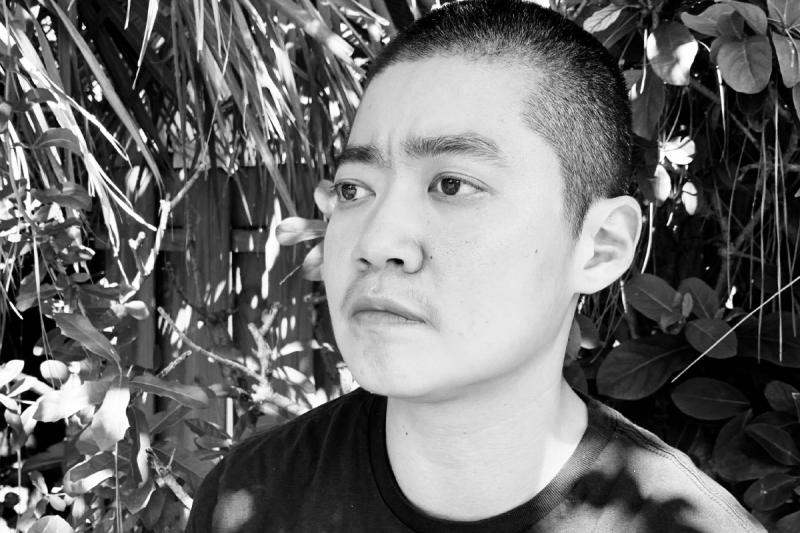 This fall, the Department of English and Literary Arts welcomed Patrick Cottrell as an assistant professor of creative writing. Cottrell, a prose writer and teacher, comes to the University from Brooklyn, NY where he taught at Pratt Institute. He holds an MFA in writing from The School of the Art Institute of Chicago.
Cottrell's teaching and writing investigates uncertainty, ambiguity and isolation, engaging emotions that many DU faculty, students and community members have experienced during this unusual fall quarter. As he joins the faculty, Cottrell looks forward to inviting DU students to explore queer literature, states of ambiguity and non-human subjects, among other interests. In his creative writing workshops, Cottrell encourages student innovation and experimentation by offering new possibilities for writing and emphasizing the classroom "as a place of actual creation."
Cottrell is the author of the novel "Sorry to Disrupt the Peace," published by McSweeney's in 2017, and the guest editor of a queer fiction issue of "McSweeney's Quarterly," which will be published in November 2020. His work has appeared in publications like "Granta," "Buzzfeed," "The Black Warrior Review" and the Pets anthology (NY Tyrant).
In a conversation with the CAHSS Newsroom, Cottrell discussed his writing, what drew him to the University and his approaches to teaching.
You received a 2018 Whiting Award in Fiction for your first book, "Sorry to Disrupt the Peace." Can you tell us a bit about that book? 
In my mind, it's an absurdist detective novel the way Kobo Abe's "The Ruined Map" might be a detective novel, but I'm not sure other people see it that way. A Korean adoptee investigates her brother's suicide in Milwaukee, Wisconsin. I wanted to take a hard look at religion, the Midwestern suburbs, transnational adoption and trauma. Growing up, my family never talked about adoption. I think my parents wanted to, but my brothers and I always felt a sense of shame around it because we were the only Korean adoptees wherever we lived. People saw us as alien lifeforms and openly stared at us. I wanted to write about those feelings of isolation and shame with as much tenderness and rage as possible.
You're guest-editing a queer fiction issue of "McSweeney's Quarterly." Can you tell us about this project and what other writing pieces or projects you're currently working on?
The "McSweeney's Quarterly" queer fiction issue is complete and will be published at the end of November. It features work by Eileen Miles, Bryan Washington, Emma Copley Eisenberg, Kristen Arnett, Juli Delgado Lopera and so many others. I collaborated with the editorial team at McSweeney's and reached out to writers and read several hundred stories from the slush pile, and magically, now there is an issue of queer fiction. It was a huge undertaking, but an important one, I think.
As far as my own work, I've been working on some short stories and a novel. I would say that my new novel is about being trans and a Korean adoptee. It's kind of about my biological family, but I don't think they'll read it. I might not want them to.  
What drew you to the University of Denver and the Department of English & Literary Arts in particular?  
I went to The School of the Art Institute of Chicago for my MFA and there was an event with faculty and students from the PhD program. I think Bin Ramke was there and Dan Beachy-Quick and Julie Doxsee and others. I loved the work they read. One of my advisors at SAIC, Beth Nugent, once taught at DU. Many of my favorite poets have been connected with DU in some way. The rigor and generosity with which the students at DU approach their work and the work of their classmates inspires me.
What energizes your approach to teaching writing?
I want to acknowledge it has been a difficult time to teach writing. I know it's been difficult for the students, too. What energizes my approach is making sure I take care of myself and the people who are around me. On the days I teach, I usually begin my morning with a three-mile walk or jog. If I take care of myself, I can be more present in the classroom. I also feel energized knowing that I do not offer my students prescriptions or cures for their writing. Some will say, I thought I was supposed to write a story with a climax, like the dramatic triangle. I like opening up new portals for them and showing them other modes of narrative. I think about the classroom as a place of actual creation.
What classes will you be teaching here at DU? What are you particularly looking forward to doing, exploring or creating at DU? 
I'm teaching a class on nonhumans this winter. I highly encourage students not to take this class unless they are interested in nonhumans in a philosophical sense. It's not about anthropomorphism or cuteness; the class will require serious reading of philosophy, feminist texts, fairy tales, etc. Next fall I'll teach a class on queer contemporary literature which I'm excited about. I'm also looking forward to learning more about the DU Prison Arts Initiative; I would love to become involved with what they do in some capacity.