Q&A: The Significance of the Supreme Court Ruling for LGBTQ Rights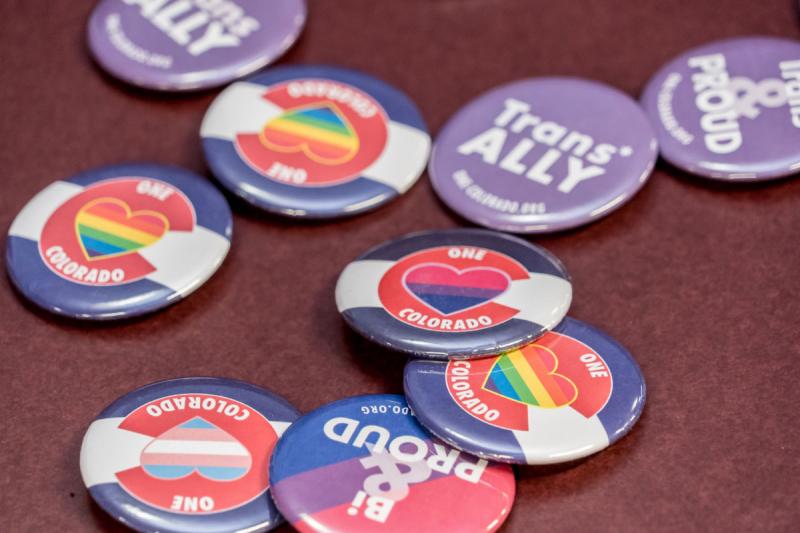 On Monday, June 15, 2020, the Supreme Court of the United States ruled that employers who fire individuals for being gay or transgender are in violation of Title VII of the Civil Rights Act of 1964. The ruling interprets Title VII, which prohibits discrimination based on "race, color, religion, sex, or national origin," to include discrimination against gay and transgender individuals. To learn more about this ruling and its sociological implications, we caught up with Director of DU's Gender and Women's Studies Program and Associate Teaching Professor Lindsey Feitz.
Can you provide some context for the significance of last Monday's Supreme Court ruling?
Supreme Court rulings matter because they establish federal law/federal precedent as opposed to relying on individual states to have worker protections. Historically, lesbian, gay and trans folks — depending on where they lived and whether their states have protections — have always been under scrutiny and at risk for being fired or harassed at work because of their sexual orientation. Many members of the LGBTQ+ community have had to hide their sexual identity and often their same-sex partners. The federal Supreme Court rulings matter because it doesn't depend on where you live; your job is protected by the highest court in the land. Hopefully this means that folks won't feel the pressure to perform or pretend that they're straight at work or fear for their jobs anymore.
This ruling essentially makes the term sex more inclusive, protecting from discrimination against not just biological sex but also sexual orientation. Why are these definitions important?
We spend a lot of time in introduction to gender and women's studies getting students to understand the differences between biological sex, gender and sexuality. They're actually three separate things, and yet culturally and socially, there's a lot of biological determinism still left around, which is the idea that the genitalia you're born with dictates not only your biological sex but your gender identity and your sexual orientation. The truth is that they're separate. Biology doesn't dictate what you should be able to do as a human being or whether you're feminine or masculine. It also shouldn't dictate who you're romantically and sexually attracted to or whether or not you're qualified for a job.
At the end of the day, the ruling was a Title VII civil rights case which means that you can't discriminate based on sex. It's very complicated what they were doing with the language, but I think they're trying to show the linkage between sex-based (gender) discrimination and sexual-identity/orientation discrimination.
In what ways are women's and LGBTQ rights connected?
Well, it's not just women — securing equal rights for the LGBTQ+ community is also tied to securing equal rights for other minority groups. Biological-based arguments, for example, are linked to outdated homophobic, sexist and racist understandings of gender, sexuality and ethnicity that simply aren't true. These are deep-rooted, misguided and dangerous notions. We often see biological arguments about the supposed inferiority or inherent "danger" of a particular group of people that can lead to discrimination at the workplace and in other areas of society. Women as a minority group in general have a lot more in common with gay men and ethnic minorities for this reason. Firing a woman because she's pregnant and supposedly can't do a particular job or firing a man because he has a male partner are both discriminatory practices at the end of the day.
What do you see as the immediate practical effects of the ruling?
The good news, and I think the reason people are celebrating, is that folks who are not in states that have current protections now have legal recourse. The US law now protects LGBTQ employees. That's huge on a symbolic level and a practical level. However, I think the other consequence is backlash from the Trump administration. While I would never say we shouldn't pay attention or celebrate the Supreme Court's ruling, it's also a call to action to keep our eyes on rollbacks of legal protections for LGBTQ folks in other areas. Progress always comes with backlash, and the backlash in this case is going to happen in smaller state and federal agencies, whether that's rolling back protections on healthcare for transgender folks or making it harder for LGBTQ folks to become foster or adoptive parents.
DU has a non-discrimination policy protecting sexual orientation and gender identity. What does this ruling mean for our community and for higher-ed at large?
Since we're responsible for educating young people who are entering the workforce, I hope it means we're giving students the knowledge and the confidence to be empowered when they leave the university. As educators, we're responsible for showing them that they do have legal protections in the workplace and hopefully teaching them to show up as allies and advocates in their workplaces. I also hope we're educating them to pay attention to their state and local governments so that they'll go back to their communities with this knowledge.
For people interested in learning more about gender equity, can you recommend a class or other resource?
I'm always here to plug the Gender and Women's Studies Department, so if anyone wants to know the basics between biological sex, gender and sexuality/sexual orientation, we're here to serve! Our program is dedicated to intersectionality and how gender, sexuality, race and religious identities mix. We have a new faculty member who's a queer scholar, Luc Beaudoin. He's offering Intro to Queer Studies this fall (it's already full), and he's also doing a class on gender and trans identities in a global perspective.
I would also recommend classes taught by our wonderful GWST affiliated faculty — Josh Wilson in political science looks at abortion and the Christian conservative reconfiguration of the court system. Sociology is a great place to examine issues of equity in school, families and other institutions. The College of Arts, Humanities & Social Sciences in general is really well positioned to help students learn about this topic. The Queer Student Alliance and other student activist groups on campus are also really important places for students to find community and to advocate for us to do better for our LGBTQ students at DU.