Q&A: What Paid Family Leave Means for You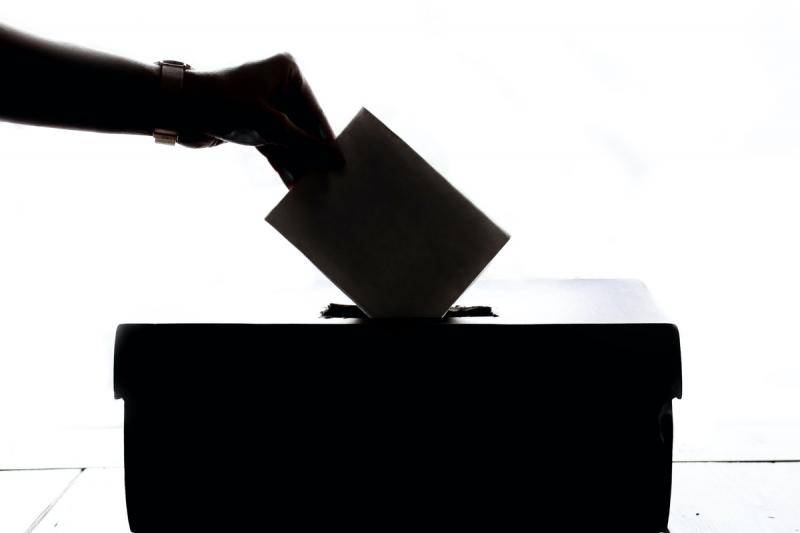 In this week's election, Colorado voters decided in favor of Proposition 118: Family and Medical Leave. The measure allows for 12 weeks of paid family leave funded through a payroll tax shared (50/50) by employers and employees. We caught up with Teaching Associate Professor Paula Cole, who specializes in labor economics, to learn more about what this measure means for the public, as well as the roles that race and gender play in economic policy.
Interview by current MA in economics student Sydney Mock.
Your research has focused broadly on labor economics. Can you briefly explain what that means in everyday life?
Economics investigates how people live their lives and what is necessary to establish a good life for themselves and those they care for. Labor economics explores the paid and unpaid work people engage in, how these economic experiences differ based on identity, and the decisions made by firms, governments and families that determine labor market conditions.
This can be seen in a common dilemma faced by many families. How does a family decide if both parents should work in the paid labor market, or does the value of paid work offset the value of child care? If they decide a parent should stay home to provide carework, how do they choose which parent stays in the labor market and who provides care? What impact do these decisions have on economic well-being over their lifetimes? Labor economics provides us tools to examine these economic decisions.
You teach a course about Gender in the Economy. How does your current research about paid family and medical leave consider gender? 
Policies like paid family and medical leave are essential for making progress in addressing gender economic inequity. The social construction of gender means we have assigned caregiving to women. As a result, women are more likely to be careworkers in the labor market and in the home. This responsibility of caring helps explain the gender wage gap in earnings, as women are more likely to need to take time off work and to require jobs that allow them to fulfill their caregiving responsibilities. Paid family and medical leave would prevent those taking time off to provide care for others from experiencing economic setbacks for doing this important carework.
You also teach a course about Race in the Economy. Given the current movements about racial inequality in the United States, why is it important to consider race in economic research and policy?
Today's economic inequality is built off our nation's history of exploitation and oppression —  such as the taking of Native land and the use of slavery for economic gain. However, we designed our economy, and this means we have the power to improve our economic system to ensure it provides good economic outcomes for everyone. When we look at the potential of paid family and medical leave policy through the lens of race, it becomes clear that
BIPOC women will benefit the most, as they are less likely to currently have this benefit, more likely to live in single-parent households, and more likely to be low-income earners. White people are more likely to work in jobs that provide this benefit, and a state policy of paid family leave will help correct this racial economic disparity.
What does paid family and medical leave mean? Are there examples of paid family and medical leave in the United States? 
Paid family and medical leave provides an individual with income and time away from their paid work to care for themselves or others. It allows them to earn a portion of their income, so they are not faced with the difficult decision to continue working or to provide care when needed.
At the national level, the U.S. has the Family and Medical Leave Act (FMLA), which allows for up to six weeks of unpaid leave for individuals and caregivers. Currently, eight states (California, Connecticut, Massachusetts, New Jersey, New York, Oregon, Rhode Island, Washington) and Washington, D.C., have established paid family and medical leave programs. The design for paid family and medical leave used by Colorado proposition 118 is modeled off of these successful programs.
In a previous article for DU, you mentioned that a paid family and medical leave program would function like an insurance policy. Who would be eligible for a program like this and who would benefit the most?  
This social insurance policy asks Colorado workers and employers to contribute 0.9% of an employee's earnings to establish a paid family and medical leave fund. Anyone in Colorado who earns at least $2,500 of income subject to the premiums is eligible is for up to 12 weeks paid time off to care for themselves or others. Participants can receive up to 90% of their weekly earnings based on their income levels. Although small employers and local governments are not required to pay premiums into the program, their employees — as well as self-employed workers in Colorado — can choose to opt into the program.
Eighty-percent of Colorado families do not currently have access to paid family and medical leave through their employers. A state-run social insurance program would significantly decrease the need for families to choose between jobs and caring by providing them income when it is most needed.
Prop 118 in Colorado proposed establishing a paid family and medical leave program. Having passed, who is most impacted by this? Why has a program like this not been proposed or passed prior to now?
The passing of proposition 118 is a win for Colorado families who will not have to choose between earning an income and doing necessary carework. All women, but especially BIPOC women, will experience increased stability in their earnings. It will be easier for Colorado men to make the choice of engaging in carework, as they will not need to prioritize being breadwinners. Self-employed workers will gain access to this essential work benefit not previously accessible to them. This is also a win for small businesses throughout Colorado. This policy change will allow them to be more competitive with the benefit packages provided by larger businesses. Colorado's economy will be more stable as a whole, since families will be less likely to be pushed into financial difficulties when doing necessary carework.
This policy has been proposed to our state elected officials for the past six years but has never successfully moved forward, largely from the opposition of the business community. When Colorado families were given the direct choice to enact a policy that would support them in caregiving and in paid employment, they embraced this opportunity.