Studying Abroad During the Chilean Protests
Graduating student Myles Goldstein learns how to capture stories during a crisis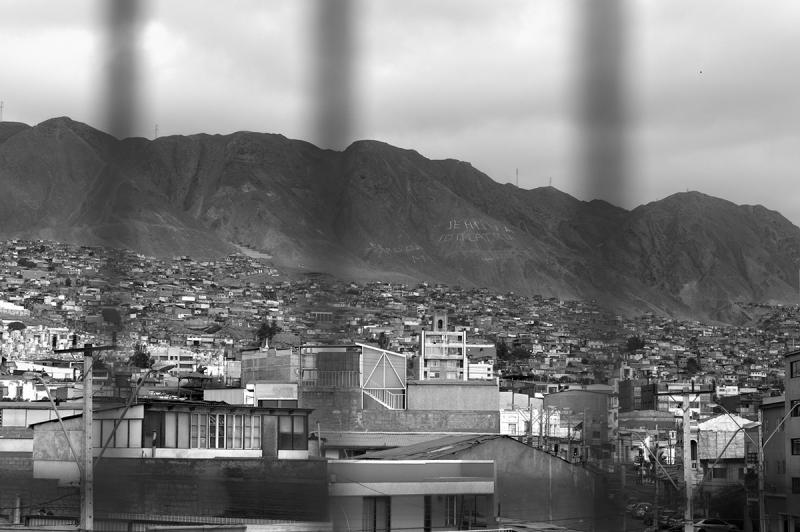 As a Film Studies and Production major in DU's Media, Film and Journalism Studies Department, Myles Goldstein knew that studying abroad in Chile would impact his own film projects — he just didn't know how. He arrived in Valparaíso last fall with the hopes of a unique cultural experience, but in mid-October protests and riots erupted in Chile's capitol, Santiago, and spread throughout the country. 
"We didn't anticipate the protests. It prolonged our start date and prematurely ended our academic experience. My goals quickly pivoted to learning as much of what was happening politically and socially to the Chilean people," he said.
Goldstein discovered his background in film could help him navigate the political unrest. He felt a sense of urgency to capture the stories of those around him. He attended gatherings and town-hall meetings at his University.
"I wanted to listen. I took it upon myself to learn what was happening and how I could appropriately participate in my own medium, through a filmmaker's lens," he said.
The experience afforded Goldstein unique opportunities to practice live filmmaking. Goldstein quickly began to hone his skills in the field.  
"All of my past knowledge was pushed to the edge in this heightened situation. I had to quickly think, 'I need three shots, I need close ups, I need b-roll and I need a main character,'" Goldstein explained.
Even after his academic study abroad experience ended, Goldstein traveled on his own throughout Chile, gaining a better understanding how the protests were affecting different regions.
Back in Denver, Goldstein continues to draw inspiration from his experience. He strives to create impactful, socially conscious content more than ever. In February, a documentary short he co-directed, "Keh-Hee-Lah," was featured at the Denver Jewish Film Festival.
Although he continues to work on various projects, Goldstein is excited to graduate and return to Chile to capture more footage.
"I got a lot of footage while in Chile, but I want it to be the best it can be," said Goldstein. "I can't wait to go back."