Ongoing Initiatives in the Liberal Arts
We work to ensure all of our academic programs and pilot projects make positive contributions to their communities and fields. From service-learning courses that examine immigration issues to therapeutic arts that help incarcerated populations, our initiatives spark discovery and deepen inquiry across campus and throughout the Denver community.
DU Prison Arts Initiative

Therapeutic Art for Renewed Purpose

The DU Prison Arts Initiative (DU PAI) provides therapeutic arts programs to incarcerated people in Colorado. The initiative empowers participants to improve the quality of their lives and prepare to make positive changes in their communities upon release. Among other goals, DU PAI will expand therapeutic arts programming in Colorado prisons with a series of workshops by DU faculty and develop courses that bring DU students and incarcerated students together.

Interfaith and Interreligious Dialogue Initiative

Modern Perspectives on Religion

In order to inspire critical thinking about religion in today's society, the Interfaith and Interreligious Dialogue Initiative is helping faculty develop multi-quarter, immersive opportunities for students from all disciplines. Projects such as the new Comparative Religion and Interreligious/Interfaith Dialogue class provide students with critical cultural education that will help them thrive in today's workforce. Students are invited to bring their learning beyond the classroom with experiences such as site visits to religious communities and interactions with religious leaders in the area.
The funding that DU PAI received from the Madden Center completely shifted the possibilities of our programming. The funding allowed our program to offer to new kinds of workshops and programs in different ways and in more facilities. Without the seed funding we got from the Madden Center, we would not have flourished in the ways we have.

Ashley Hamilton, Assistant Professor of Theatre, Founder and Director of DU Prison Arts Initiative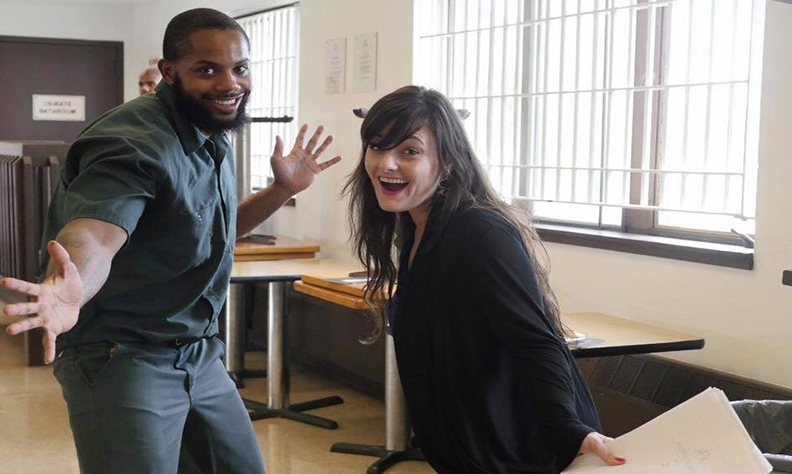 Derigan Silver
Faculty Director, Madden Center for Innovation in the Liberal and Creative Arts