As a student pursuing a BA in Strategic Communication you will master essential concepts and skills for the creation of successful public information, promotional and advocacy campaigns. You will learn how to set strategic campaign objectives, craft effective media messages, develop sophisticated media strategies and much more.
You will explore media platforms ranging from traditional mass media to emerging digital media, and will learn what it means to be an effective, ethical and culturally sensitive communicator. In many classes you will work with local organizations to address real communication challenges and hone your skills in practice.
You will also be challenged to develop a deeper understanding of multicultural and global issues and reflect critically on the way media and communication impact our lives.
The BA in Strategic Communication will prepare you for careers in public relations, advertising, corporate communication, government and nonprofit communication, digital media management, health communication and sports promotion.
What Sets Us Apart
An emphasis on multicultural and global communication and a strong commitment to diversity, inclusion and social justice

Internationally recognized professors, dedicated to student success, who bring a wealth of expertise in corporate, nonprofit, health and political communication

Small classes that balance theoretical concepts with experiential learning and give you the personal attention and support you need to learn and thrive

An outstanding internship program and an extensive professional network of business, nonprofit and government partners in Colorado and beyond

Multiple opportunities for engagement beyond the classroom including exciting internships; the student-run podcast, PioCast; the student-run newspaper, The Clarion; and Project DU F.I.L.M., a partnership between students, faculty and alumni

The ability to double major and design your own path based on your unique passions and career goals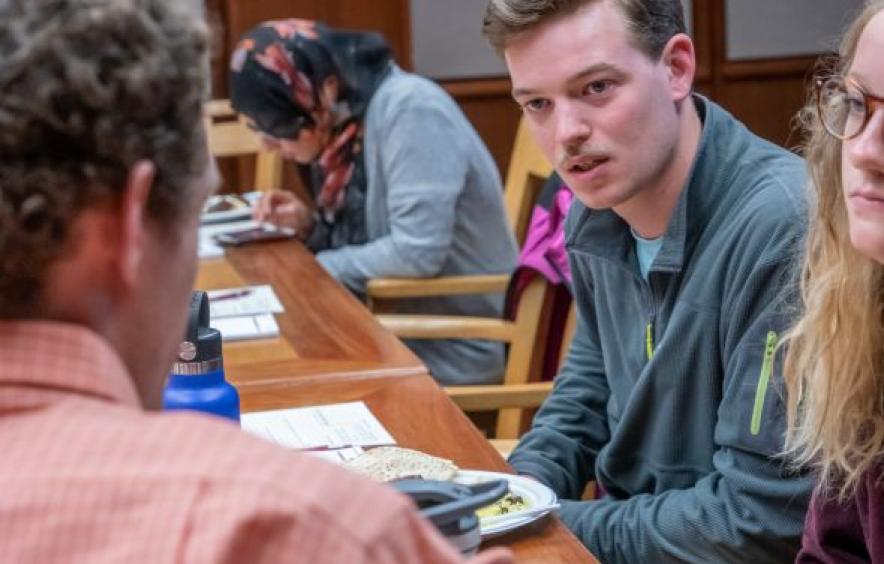 Degree Requirements
The Strategic Communication major requires a minimum of 40 credits.
In addition to completing the course requirements, students must complete a professional internship.
To earn distinction in the Strategic Communication major, students must have a 3.75 cumulative GPA and a 3.8 GPA in the major.
See the DU Undergraduate Bulletin for more information on courses and degree requirements.