Stay Connected
Even after you graduate, we would love for you to keep reaping the benefits of being part of our community. Take advantage of meet-ups, events and our career resources. Join DU ART! for additional opportunities to stay connected to the School of Art & Art History community and support experiences for current students.
Connect with the DU community through social gatherings for professionals, like Pioneering Denver. Engage current students in conversation over lunch through the Dine & Dialogue program, or serve as a judge of student work with the Research and Scholarship Symposium. We also regularly offer family-friendly events around Denver, like DU Zoo Lights and Alumni Night at a Rockies game.
We provide resources on campus and throughout the country in our regional offices, connecting alumni from LA to New York and everywhere in between.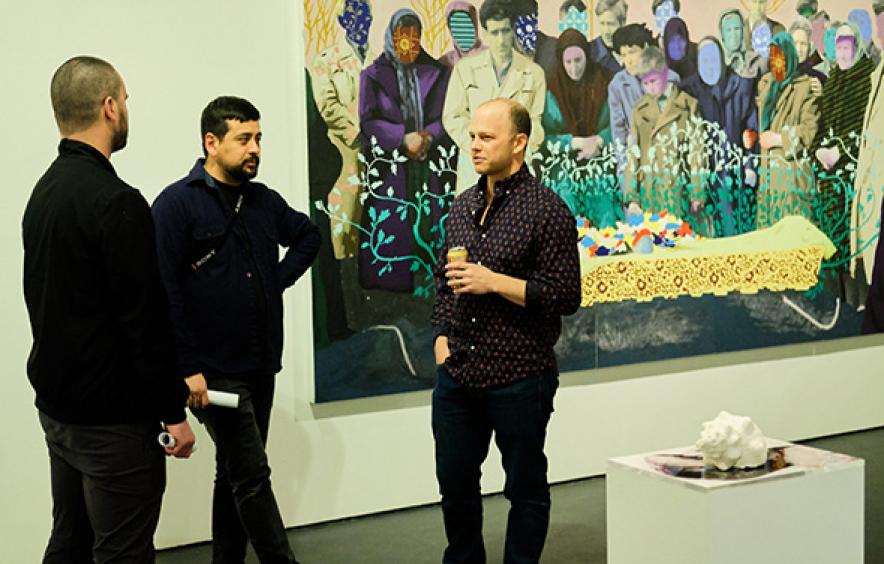 DU ART!
Many of our alumni are active members of DU ART!, a volunteer organization that contributes to our ability to offer scholarships, travel grants, special equipment, educational experiences and endowments to current students.
Members of DU ART! enjoy exclusive benefits like invitations to openings at the Vicki Myhren Gallery as well as other art events throughout Denver.
Resources for Employers
Hire an Art Student
Are you seeking new talent at your organization? Students and alumni from the School of Art & Art History have a range of skills and are assets in museums, galleries and other artistically inclined businesses and institutions.
Contact Us