Call for Proposals: Jack Nathan Award in the Arts
Annual Award Funds a Student Art Project that Addresses Mental Health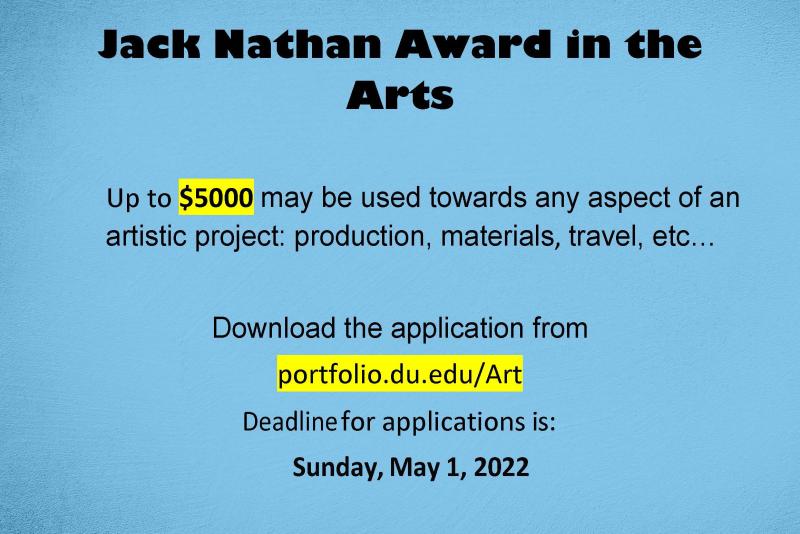 Jack Nathan was a vibrant member of the DU community who championed the concept of addressing mental health through the arts (both theatre and visual art) and through entrepreneurship. In the spirit of Jack, this award annually funds a student art project (or student art projects) that addresses mental health in a therapeutic manner. The project(s) may include an entrepreneurial component as part of its overall vision for positive engagement with the world. Up to $5000 may be used towards any aspect of an artistic project: production, materials, travel, etc.
Deadline for application is Sunday, May 1, 2022.
For more information and to download the application visit: portfolio.du.edu/Art.