CAHSS Student Book Review: "Burn Fortune" by Brandi Homan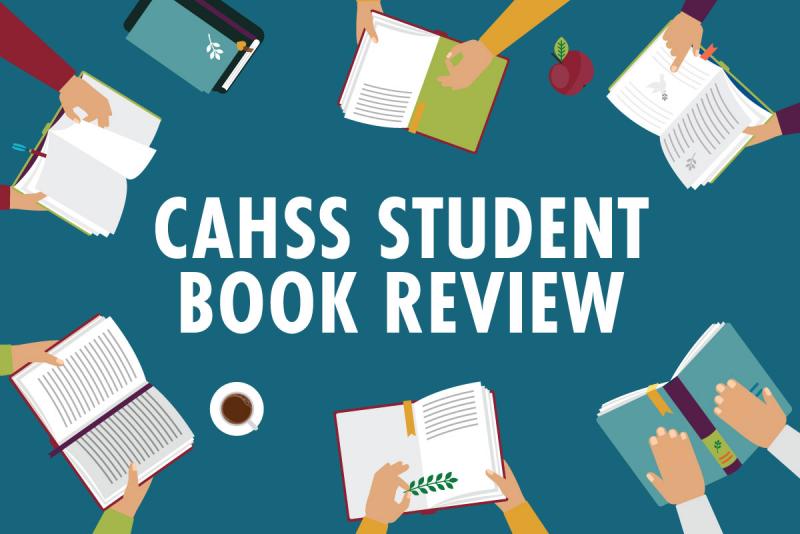 Review by Zachary Lien
Winner of the 2020 Colorado Book Award for Literary Fiction, "Burn Fortune" by Brandi Homan (PhD '17) is a story told in pieces, and the reader consumes each piece through Homan's poetic prose. The story follows June, a midwestern teenage girl with passions that run perpendicular to the forgotten, dawdling town she lives in. However, this quaint and sluggish town rarely feels safe for June or the reader.
The narrative frequently jumps from setting to setting — an expansive cornfield, then an enclosed home. It almost feels like June never stays in one place for too long, which complements the eerie tone that is established by the abusive men in June's life.
June quickly introduces her significant other, though her affection never brings her to name him; she only refers to him as "My Boyfriend." The boyfriend's life appears most informed and influenced by his abusive father, who causes much pain to the character through his dominance and command. From boyfriends to friends to father figures, June encounters many instances of physical and emotional abuse, and male characters provide the reader with a sense of justified, lurking fear.
Homan excels at juxtaposing June's life in wide-open spaces and the tight, confined spaces that have no exit. Eventually, everywhere feels limited, except a critically important location: the library. Through this institution, June investigates topics of interest — and herself — with an oasis of encouragement from the librarian, Mrs. Devereaux.
Through her research, June becomes attached to the story of Jean Seberg, an actress who grew up in June's town and made it big. This attachment turns into obsession, and, after suffering intense sexual violence, June becomes lost in the story of Jean, her filmography and the characters she portrayed. Soon, June's attention focuses more and more on Jean's portrayals as Joan of Arc, and, ultimately, June studies the life of Joan of Arc. By studying Jean and Joan, June provides more insight into the emotions behind pain, trauma and betrayal. Soon enough, the lessons light a fire within June, whose perspective and power morphs to become the combined strength of June, Jean and Joan.
The prose is beautiful, and the author expertly employs subtlety without suffering from uncertainty. Homan packs an incredible amount of emotion, description, trauma, reflection and wonder into a book that barely exceeds 200 pages.
---
Brandi Homan is the author of the novel BURN FORTUNE (CLASH Books, 2019), winner of the 2020 Colorado Book Award for Literary Fiction and Denver Westword's Best New Colorado Novel 2020. Also a poet, she has two books of poetry, Hard Reds (2008) and Bobcat Country (2010), available from Shearsman Books. Homan holds a PhD in English, Creative Writing (Fiction), from the University of Denver and an MFA in Poetry from Columbia College Chicago. A former Associate Editor of Denver Quarterly, she currently teaches writing at Johnson and Wales University's Denver campus. With her husband and children, she lives in a blue house with a red door, where she thinks about the Midwest and misses drinking Yellow no. 5.
Are you a current student interested in reviewing the book of a CAHSS alumus/a? Email Laura.Miller@du.edu for more information.