DU's Religious Studies Program Prioritizes Flexibility, Community in New Online Option for Master's Students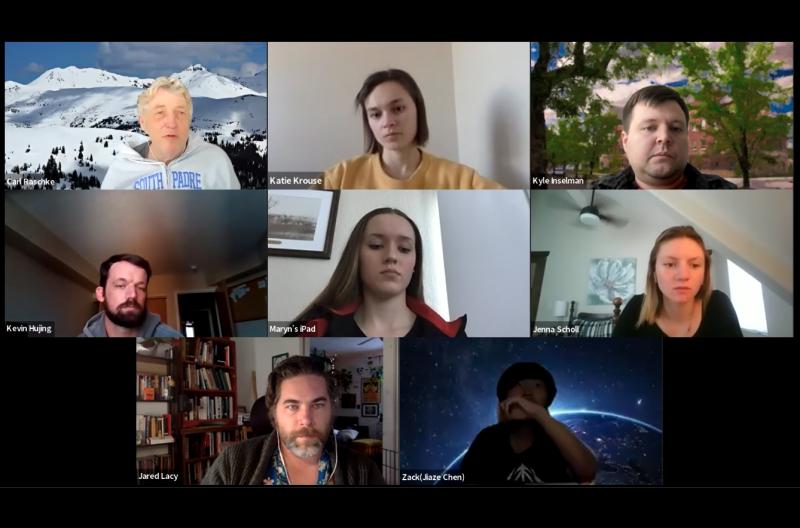 The Department of Religious Studies has been working toward an online option for its master's students for years, beginning the process before COVID-19. Online courses in spring 2020 and fall 2021 helped the department determine that it's able to uphold its values of community and academic rigor in synchronous online courses. In response, the department is offering flexibility to students, allowing them to complete their degrees online, in person, or through a combination of modalities.
"We're eager to greet students from outside the Denver area, as well as students who may want advanced study in religion but find themselves unable to get to campus for classes on a regular basis because of jobs or family commitments," says Sandra Dixon, associate professor of religious studies and chair of the department.
The department now offers enough online courses for students to complete the MA in religious studies with a concentration in critical theory completely online, if they choose. Students can also choose to take a combination of online and in-person courses or to pursue their degrees entirely in person. For some students, this flexibility has made starting their degree program possible.
"I needed something that would be flexible, especially with COVID," says first-year MA student Caroline Kutschbach, who's taking courses from her home in California.
Online courses were new for both Kutschbach and fellow first-year MA student, Wes Hurd. Hurd lives in Washington D.C. and is earning his degree while working full time.
"I was surprised by how easy it is to follow along and engage even though the classes aren't physically face to face, especially if you have a good instructor and good lecturer, which my professor certainly was," Hurd says.
Kutschbach also appreciates the approach adjunct professor Patrick D'Silva took to teaching online.
"He made learning online fun, and he really made the class a community when I didn't think that that was going to be possible," Kutschbach says.
Community-building efforts for students go beyond the classroom, as well. For example, many students work together on research and publication projects for the department, which gives them connection and purpose beyond their time together in classes.
"They all know each other; they're regularly in touch with each other," says Professor of Religious Studies Carl Raschke. "They're actually connected with a common collaborative aim."
Kutschbach has found that students on campus welcome their online peers.
"I've had a great experience so far; the students who are on campus are very receptive and still make us feel like we belong even though we're not able to meet with them," she says. "I'm excited to build a community at DU."
Hurd found that when he was considering the program, the department was great about answering questions and clarifying its modalities.
"Don't be afraid to reach out and fact find if you're interested but still on the fence," he says.
Raschke adds, "It's not either or, it's both and, and the result, when synthesized, is something that can really be groundbreaking."