DU Sociology & Criminology Professor Receives 2023 Outstanding Book Award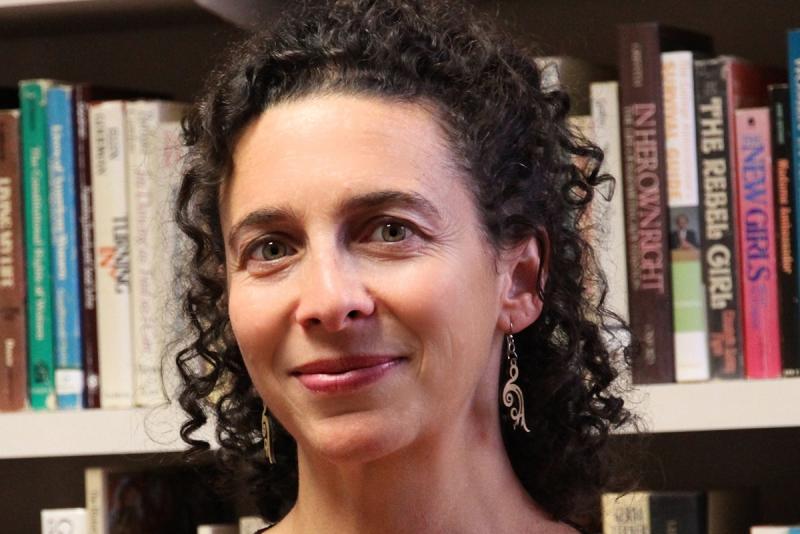 Experiences of antisemitism while growing up as a Jewish kid in Littleton, Colo., prompted 16-year-old Hava Rachel Gordon to attend a protest in the early 1990s at the state's Capitol building where Klan members and Neo-Nazis had gathered to celebrate Hitler's birthday. 
"There were people from all kinds of religions and ethnic groups banding together in counter protest," Gordon recalled. "I realized that when people come together, they can make a larger statement than anyone alone can. It made me want to study how social movements happen."
Now a professor at the University of Denver in its Department of Sociology & Criminology, Gordon's most recent research on social movements has earned her the Outstanding Book Award from the American Educational Research Association (AERA) for her book, "This Is Our School! Race and Community Resistance to School Reform."
The Outstanding Book Award honors and recognizes the best book-length publication in education research and development focused on improving the educational process. Gordon's book addresses Denver Public Schools (DPS) and sheds new light on the role of gentrification and race among school reform factions.
Gordon began studying activism's impact on social justice while earning her PhD in sociology from the University of Oregon. Her dissertation compared white, middle-class youth activists with low-income Black and Latinx activists in Oakland, Calif., and laid the foundation for her first book: "We Fight to Win: Inequality and the Politics of Youth Activism."
When Gordon subsequently landed a professorial position at DU in 2006, she channeled what she was learning about youth movements into classes on youth cultures that addressed the voice that subcultures and activist movements provide otherwise subordinated young people.
She's taught variations on that theme with different service-learning components over the years and currently teaches a class on social movements that partners with the nonprofit organization Movimiento Poder [formerly Padres & Jóvenes Unidos].
"They have long organized Latinx youth against the school-to-prison pipeline, advocating for more just policies in terms of discipline and justice in education," Gordon said.
To that end, DU student volunteers are currently helping create a scholarship bank for young people looking to attend college and a resource bank for community members.
A former chair of both the Sociology & Criminology Department (2017-2020) and the Gender & Women's Studies program (2012-2017) where she taught introductory and capstone courses, Gordon also continues to teach classes on qualitative research methods, globalization, youth in society and gender in society.
She attributes the inspiration of her recent award-winning book on school reform to her earlier, dissertation-based research on youth social movements in Oakland, where she had observed issues surrounding experiments in school reforms there that continued "to gnaw at me."
Living in Denver she noticed some of the same school reform efforts happening in DPS, including closing failing schools and reopening them in experimental forms.
"As I started talking with people tied to those school communities, I realized how contentious school reform had become not only for parents but for neighborhood residents," she said.  
The realization fueled a five-year journey "to understand how community groups mobilize around school reform, how they view it as a civil rights and racial justice issue," Gordon said.
 "All these groups are kind of vying for power in this conversation and all of them see themselves as school and racial justice activists but have vastly different views of what that means for education," she added.
Gordon's most recent research identified several different stakeholders in local school reforms. While some of those community groups had similar interests, differences toward the issue of gentrification kept the movements from working together.
Her book ultimately recommends that anyone involved in the struggle for school reform make displacement, rising rents and the cost of housing a priority. "If we're talking about an educational issue or a civil rights issue, we have to think about livability; it can't be looked at independently," she said.