Events Designed to Challenge & Stimulate Your Mind
The College of Arts, Humanities & Social Sciences connects students with alumni, faculty, practicing artists and thought leaders through a unique lineup of lectures, workshops, concerts and activities.
This page highlights College of Arts, Humanities & Social Sciences events that are open to our wider community. Current students can visit CrimsonConnect to learn about other student-organized events on campus, including affinity groups, professional development opportunities and mental health events.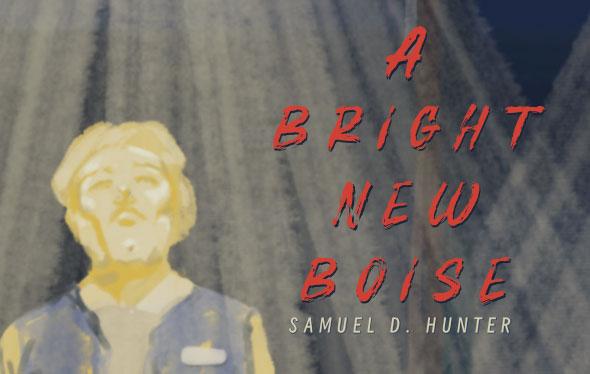 November 9 – 12, 2023
A Bright New Boise
In the bleak, corporate break room of a craft store in Idaho, someone is summoning The Rapture. Will, who has fled his rural hometown after a scandal at his Evangelical church, comes to the Hobby Lobby, not only for employment, but also to rekindle a relationship with Alex, his brooding teenage daughter, whom he gave up for adoption several years ago. Alex works there along with Leroy, her adopted brother and protector, and Anna, a hapless young woman who reads bland fiction but hopes for dramatic endings. As their manager, foul-mouthed Pauline, tries ceaselessly to find order (and profit) in the chaos of small business, these lost souls of the Hobby Lobby confront an unyielding world through the beige-tinted impossibility of modern faith.

Written by Samuel D. Hunter
Directed by Greg Ungar
Alumni Events
Visit the DU Advancement events calendar for additional career, networking and social webinars. 
DU Events
Check out events going on across the University on the DU events calendar.

December 1

January 1
Sorry, there are no scheduled events this month or for the provided criteria above.