Students in our art history graduate program may pursue a museum studies concentration. In addition to earning a master's degree in art history, you will take courses with curators and conservators from the region's art institutions. During your studies you can gain experience handling art, hanging exhibitions and curating exhibits in our Vicki Myhren Gallery and Madden Museum. Classes taught on-site in Denver's museums allow you to meet professionals from museum directors to collections managers and find a museum career that suits your skills and interests. Students in the museum studies concentration also conduct an individually-tailored internship in a regional or national art institution giving you hands-on experience and networking opportunities.
Alumni now hold positions at distinguished venues as curators, consultants, administrators, registrars, collection managers and museum educators.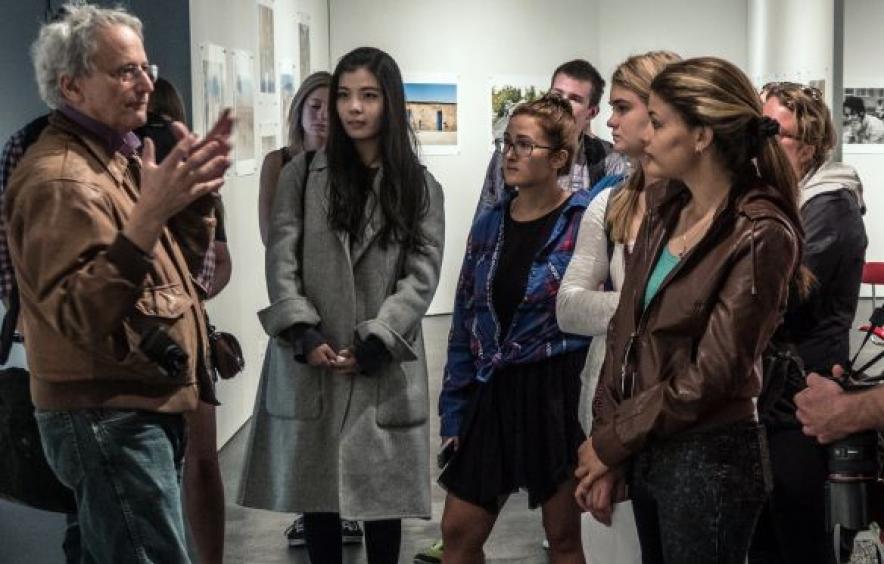 Annual Art History Student Symposium
The Student Art History Symposium takes place every spring. Eight to ten students are selected to present their research papers to an audience of peers and faculty. Past research has been on topics such as 1960s poster art, a Haida totem pole from Alaska and Moche ceramics.
This event serves as an opportunity to have your work recognized and critiqued by a wider audience. Each year, one graduate student is chosen to represent the department at the regional symposium to renowned art historians from the Front Range.
Why Study Art History at DU?
Art history master's candidates enjoy small class sizes in a fast-paced, two-year program.

Museum studies students engage in local and national internships, enabling them to gain the experience needed to secure employment after graduation.

Our official partnerships with the Denver Art Museum, the Clyfford Still Museum and the Western Center for Conservation of Fine Arts give students opportunities for hands-on experiences that supplement their classroom learning.
Degree Requirements
Master's in Art History with Museum Studies Concentration
The master's in art history with a museum studies concentration consists of at least 56 credit hours, including 20 credits of museum studies courses. 
Non-coursework requirements include a qualifying examination, language requirement, a comprehensive examination and a master's research paper. 
MA degree students are required to write a research paper of publishable quality.
See the DU Graduate Bulletin for full program requirements.