How DU Alumnae Are Making Art More Accessible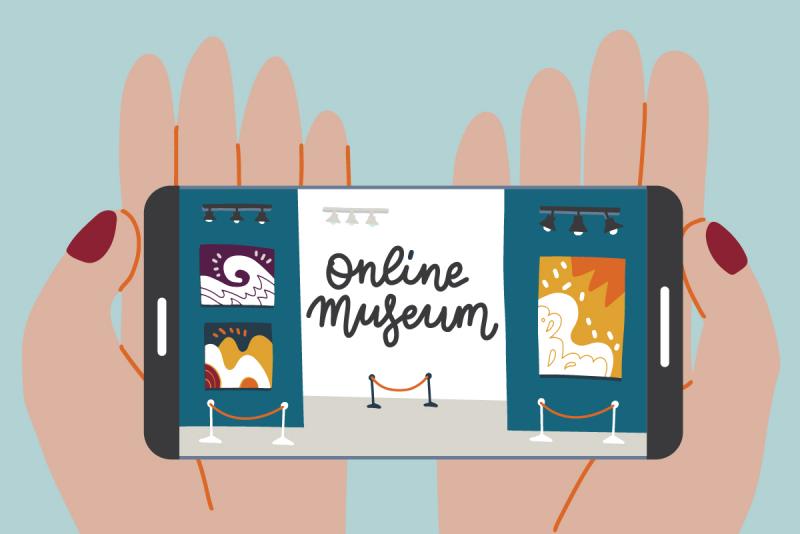 With many art museums closed this summer to help slow the spread of COVID-19, museum employees across the country have had to quickly develop new ways of engaging their patrons. Several local museums, including the Denver Art Museum and Museo de las Americas, have made entire exhibitions available virtually. There's also the national social media campaign, #museumfromhome, which is helping museums across the nation spread the word about virtual tours and events.
Likewise, alumni from the University of Denver's School of Art and Art History have adjusted their approaches to displaying and engaging the community through works of art. We talked to several alumnae of the graduate art history and museum studies programs to identify the following ways that the art world has pivoted this summer.
Virtual Programming
As executive director of the Longmont Museum and Cultural Center, Kim Manajek (MA '00) manages the museum's planning, collections and programming. Much of the center's programming has been moved online, including Discovery Days, a video-based crafting series for kids, and six 360 virtual tours of their current and previous exhibitions.
"All of our summer camps and summer concert series were virtual this year. And we are continuing this model into the fall," says Manajek. "Our building is open, but numbers are limited."
Public Art
Studio art alumnus Austin Zucchini Fowler (BA '11) was featured in the DU Newsroom for his public murals depicting health care workers. More artists like Fowler are being commissioned for outdoor projects and installations, thanks in part to funding from granters like P.S. You Are Here and the Urban Arts Fund.
Alisha Geiwitz (MA '13), associate registrar and collections manager at the CU Art Museum, appreciates the street-art movement: "I love Denver's public-art scene. The Urban Arts Fund, P.S. You Are Here, Babe Walls, Crush Walls, etc. have done an amazing job of making art accessible to communities in and around Denver. The art that we see on our streets contributes to the rich history of art in the region."
Social Media
A quick search of the hashtag #museumfromhome reveals thousands of entries from across the world. You can find everything from exhibition photos to videos of performance art to artist interviews. DU's Vicki Myhren Gallery jumped on board with their #vmg_quarantine campaign, which asks local artists to send in their artwork with the goal of showcasing works completed in quarantine.
Alumna Stephanie Khoury (MA '16), project associate for the Helen Frankenthaler Catalogue Raisonné, noticed increased activism on social media as the result of COVID-19 and the Black Lives Matter protests as well.
"I think social media is a great tool for staying connected with artists and institutions. I've seen a rise of movements stressing the lack of diversity in museums and calling out performative allyship. It's encouraging to see our community demand that the diversity displayed on a museum's walls be echoed in the establishment behind the scenes," says Khoury.
Local Artists
Art alumna Janna Keegan (MA '14) suddenly found herself in the limelight after the de Young Museum closed for COVID-19. As the assistant curator of contemporary art and programming, she's been interviewing artists on the museum's Facebook page. The museum also just announced it'll be curating an exhibition of artists from the San Francisco Bay Area, where the museum is located.
The museum staff believe this new program will revitalize the local arts community and eventually lead to an exhibition model that's less reliant on internationally famous artists.
Providing options for those who aren't able to attend art exhibitions is tipping the scales in favor of greater access to the arts for all, even as museums develop new safety protocols that allow them to reopen to the public. Museum employees recognize that viewing a work of art in person has an intrinsic value that can't be replicated virtually, and many are eager to return to physical exhibitions.
"Nothing compares to seeing an artwork in person," Geiwitz says. "I also miss the social aspects of going to the museum, standing close enough to other art lovers to hear what they think about an artwork."
As director of museum studies in the School of Art and Art History and curator of modern art at the Denver Art Museum, Gwen Chanzit made sure DU graduate students were able to have direct, behind-the-scenes museum experiences. Upon Chanzit's retirement and in honor of the legacy she leaves, the College of Arts Humanities and Social Sciences is establishing the Gwen Chanzit Endowed Museum Internship. To support this fund and ensure that generations of graduate students will continue to have key opportunities to refine the skills needed to land their dream jobs, visit bit.ly/ChanzitFund.