Discover what's happening at the Center for Judaic Studies, the Rocky Mountain Jewish Historical Society and the Holocaust Awareness Institute. Read about Judaic Studies students and faculty, and join us for our many events and conferences, including the Fred Marcus Memorial Holocaust Lecture, the Vinnik Evening of Jewish Culture, the Week of Jewish Philosophy and the Hebrew Seminar, as well as frequent online exhibitions highlighting the collections in the Beck Archives.
Upcoming Center for Judaic Studies Events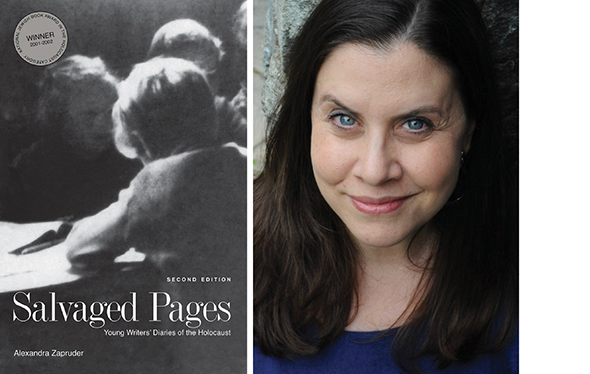 Tuesday, November 7
The 21st Annual Fred & Audrey Friedman Marcus Holocaust Lecture presents Alexandra Zapruder
Author and educator Alexandra Zapruder will speak about her award-winning book Salvaged Pages: Young Writers Diaries of the Holocaust, which has become one of the most valued resources in Holocaust education for middle- and high-school age students in the United States.
6:30 p.m.
Elaine Wolf Theatre, 350 S Dahlia St, Denver, CO 80246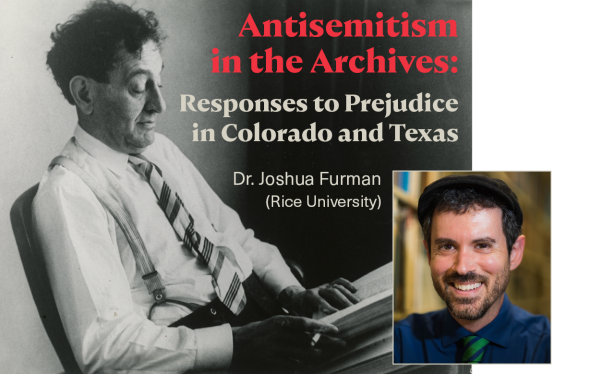 Sunday, November 5, 2023
2023 RMJHS Annual Meeting with Dr. Joshua Furman
Dr. Josh Furman (Rice University) examines historical responses to antisemitism in Colorado and Texas using archival sources from DU's Beck Archives and the Alexander South Texas Jewish Archives at Rice University. Exploring common themes linking historical episodes to more recent events, Dr. Furman considers the broader consequences of normalized prejudice in our society today.
1 p.m.
BMH-BJ, 560 S Monaco Pkwy, Denver, CO 80224
Vinnik Evening of Jewish Culture
Sandy Vinnik was a passionate advocate for the advancement of Jewish studies and a leader in the Denver Jewish community. As part of her work with the center, the Rocky Mountain Jewish Historical Society and the Holocaust Awareness Institute, Sandy founded the Dr. Irwin E. Vinnik Fellowship for Advanced Study, providing funding for research and educational projects and learning trips to Israel. Sandy worked tirelessly to promote scholarship and understanding of Jewish culture. Each year, we honor her memory at the Vinnik Evening of Jewish Culture, which brings the community together for a night of film in partnership with the Denver Jewish Film Festival.
Conferences and Seminars
Center for Judaic Studies holds conferences and seminars to engage with the Denver Jewish community and beyond.