Lamont Donor Profile: Anne Culver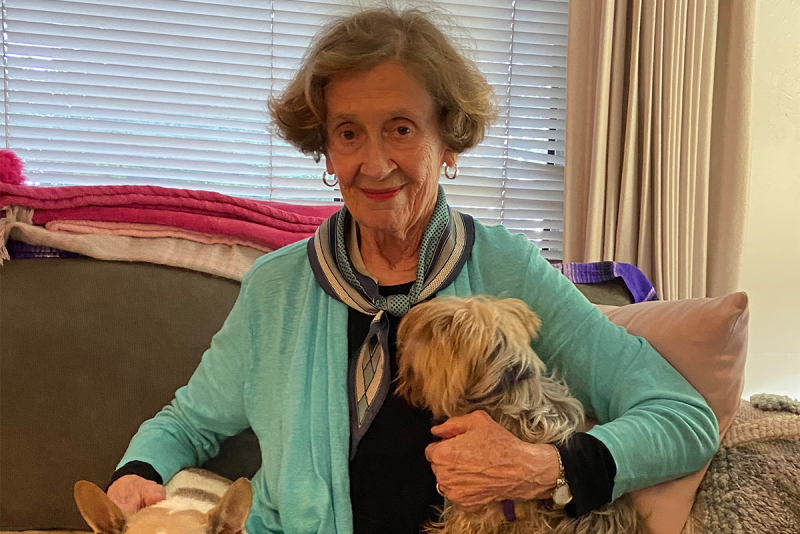 Anne Culver knows the Lamont School of Music perhaps better than the average supporter: she was a music history professor and then Director of the school from 1985 to 1988.
At that time, Lamont was housed in an off-campus location with a scattered layout that was described as "deplorable." A classically trained pianist, Anne was also teaching several classes, and recalled having to dash from a class in one building at 10am to another at 11am, with barely enough time to eat lunch before getting back to the first building at 1pm.
Anne oversaw the move to a new location, at the old Colorado Women's College campus located on Montview and Quebec. She said the move was a hardship in many ways, but, "It put us in a position to receive an even better one back on the original campus, thanks to the hard work of the next Director, Joe Docksey, with tremendous help and support from Chancellor Dan Ritchie."
The opening of the Newman Center for the Performing Arts in 2002, two years after Anne retired, was one of the happiest moments in her life. Her main goal post-retirement has been to see the program continue to flourish, with opportunities created for those who couldn't otherwise afford a private university education.
Anne's husband was head of the music program at Denver Public Schools and worked hard to foster the jazz curriculum. That gave her the idea of initiating a scholarship for Lamont's jazz and commercial music program.
"I hope Lamont can expand who we are, what we are, and what we have to offer," she says. "With a diverse music student body, we have the potential to become one of the great centers for education and performance in America."
If Anne's story has inspired you, please consider making a gift to Lamont today! All donations made by March 1, 2023 will be matched dollar-for-dollar by the McGoldrick Matching Campaign.