MFJS Faculty & Staff Make a Difference During COVID-19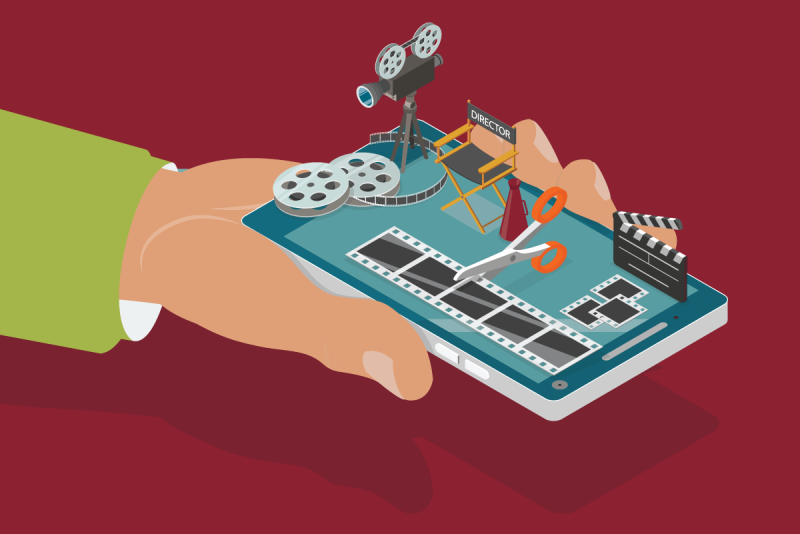 By Hope Marks, senior journalism major
The COVID-19 pandemic left classrooms empty at the University of Denver while faculty and staff worked tirelessly in their homes and on campus to guide their students in the shift to online learning.
Many professors in the Department of Media, Film & Journalism Studies (MFJS) were aware of the quick changes they'd need to make before spring quarter began. Some professors had to change their entire course plan to be more accessible from a distance, while others only had to make only slight changes.
"This was a completely redesigned class," said film professor Sheila Schroeder of her narrative capstone class.
Normally, Schroeder's narrative class is spread over two quarters, during which students work in groups to create a short film. Students complete the pre-production work during the first quarter and the filming and editing during the second quarter.
"The plan was to have the students shoot and edit the narrative films that they'd worked on in the winter quarter," she explained. "Obviously, we couldn't do that, so I had to come up with different projects keeping in mind that their phones were going to be the best cameras to which they had access."
Schroeder assigned three new projects, each of which allowed for more mobile-based production: a career plan, editing a teaser video for a film and a music video.
Ethan Crawford, the department's director of technical services, worked with faculty and students to ease the transition. He said the web-based system for equipment checkout was a valuable asset to MFJS, especially during the COVID-19 crisis.
"Technical support requests are coming from all directions, in greater quantities, with more unique complexities than ever before," Crawford shared. "Problem solvers are in high demand."
A strong technical foundation was crucial to MFJS's success during the pandemic. While nearly all faculty and staff were working remotely, the technical support allowed for the success of different teaching styles.
"We had anticipated a lot of glitches, so we were working through those scenarios to come up with not just one plan, but a Plan A, Plan B, Plan C and Plan D," said Kareem El Damanhoury, who taught online and visual journalism in the spring quarter.
As a production-based class, online and visual journalism requires a lot of equipment for students to accurately complete assignments. With the help of Crawford, El Damanhoury was able to set up a computer-loaning program that allowed students to check out departmental laptops that were pre-loaded with software like Adobe Premiere Pro.
"We couldn't ship the department's professional-grade video cameras, the tripods and everything else to each and every student," explained El Damanhoury. "So we put a system in place where students could check out lavaliere microphones and smaller tripods for use with their phones, and we shipped that gear to them."
The faculty was also making sure that their students were safe and doing well in the current pandemic. Many of them reached out to their students, making sure they had everything they needed and checking on their safety.
"With the assistance of DU, I've done much more outreach to students who are falling behind and are overwhelmed by not only being in school, but by family circumstances, by health issues," said  Schroeder. "I've been very grateful for DU's support, and I know the students are as well."
The University's OneDU model helped many students to stay strong in a time of crisis. Having everyone in the DU community help each other, both inside and outside the classroom, made a difference in dealing with an online lifestyle.
"I'm pleased to see the DU community working together like never before, sharing resources, pivoting quickly to online working and teaching, videoconferencing all day long," said Crawford. "This is not an easy transition, but we are rolling with the punches and remaining committed to our inclusive values, and to our students's success above all."