Join us in Intercultural Conversation and Education
At the Center for Judaic Studies, we work with organizations across Colorado to give students and community members meaningful learning opportunities. We regularly partner with campus and community groups on a variety of interfaith programs and initiatives as we work to further our commitment to diversity and inclusion. Our Rocky Mountain Jewish Historical Society and Holocaust Awareness Institute also regularly organize events for the community, on and off campus.
Upcoming Center for Judaic Studies Events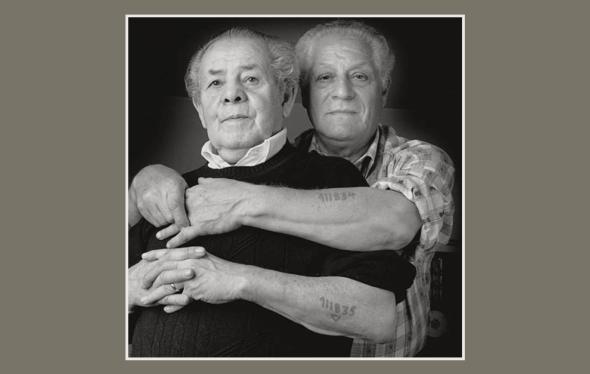 April 20 - May 10, 2022
THE TRIUMPHANT SPIRIT: PORTRAITS & STORIES OF HOLOCAUST SURVIVORS
In commemoration of Yom HaShoah, Holocaust Remembrance Day, the Holocaust Awareness Institute presents an exhibition of portraits from The Triumphant Spirit: Portraits & Stories of Holocaust Survivors by Denver photographer Nick Del Calzo, on loan from the collection of Michael Feiner.
The Triumphant Spirit presents the stories of witnesses to one of the darkest chapters in human history. Each story tells of tragedy and suffering, but also of determination, devotion and survival.
7 a.m.–10 p.m. daily
Community Commons Gallery
Learn with us
Interested in exploring Judaic studies? If you're over the age of 60, you can audit undergraduate courses, including our interdisciplinary Judaic Studies courses, through DU's Senior Audit program. The cost to audit a course is $100.
Due to COVID-19, the University has suspended all community audit programs; however, they will resume as soon as it is safe to do so.
You can audit Judaic Studies courses exploring literature, history, philosophy and religious studies.
Resources for Teachers
We know that the Holocaust is a difficult yet critical subject to teach. We partner with Colorado Holocaust Educators (CHE) to offer training and resources to support you as you teach about the Holocaust.
If you want to learn about upcoming education opportunities, email us at hai@du.edu. We also encourage you to access the training at the United States Holocaust Memorial Museum website.
We're making Holocaust survivor stories accessible through an interactive educational website to support the new Holocaust and genocide education mandate for Colorado public schools. This website, Witness to History, will feature profiles of survivors who eventually made Colorado their home, and will integrate these profiles into the historical timeline of the Holocaust and into maps for geographic context. Witness to History draws on the archival resources of the Holocaust Awareness Institute and Beck Archives, among other sources.