Join us in Intercultural Conversation and Education
At the Center for Judaic Studies, we work with organizations across Colorado to give students and community members meaningful learning opportunities. We regularly partner with campus and community groups on a variety of interfaith programs and initiatives as we work to further our commitment to diversity and inclusion. Our Rocky Mountain Jewish Historical Society and Holocaust Awareness Institute also regularly organize events for the community, on and off campus.
Upcoming Center for Judaic Studies Events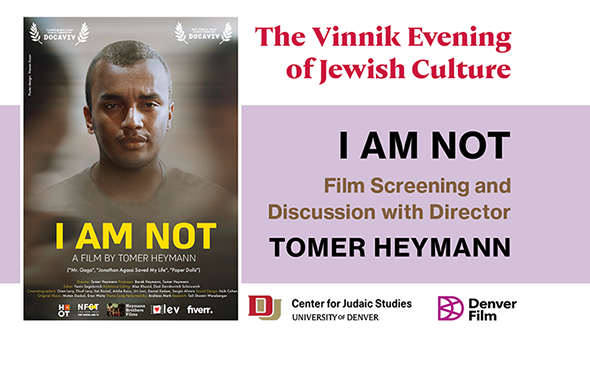 Saturday, April 1, 2023
The Vinnik Evening of Jewish Culture: CJS and Denver Film present the film "I Am Not"
Join us for a film screening and discussion with acclaimed Israeli documentary filmmaker Tomer Heymann.
Born in Guatemala, Oren is adopted by an Israeli family as a baby. He struggles to find his place in society, until he decides to take up a video camera and document his own life, embarking on a quest to the country of his birth to seek out his biological family in the hopes of better defining his own identity. "I Am Not" follows his life-changing journey.
A limited number of tickets are reserved for DU students, faculty and staff! Contact the Center for Judaic Studies at cjs@du.edu or 303-871-3020 to request.
7 p.m. (Doors open at 6:30)
Sie Film Center | 2150 E Colfax Ave, Denver CO 80206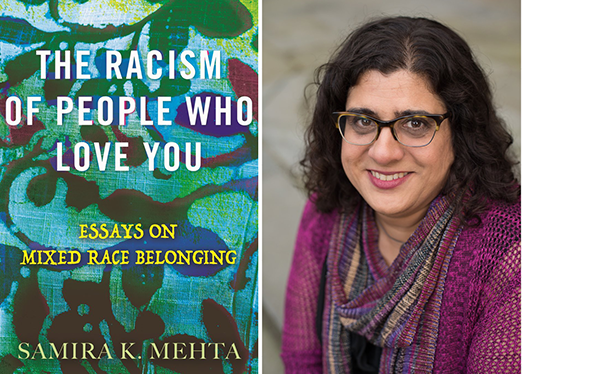 Tuesday, April 18, 2023
The Racism of People Who Love You: A Conversation with Samira Mehta
The Center for Judaic Studies, the Gender & Women's Studies program, and Critical Race & Ethnic Studies welcome Dr. Samira Mehta for a conversation about her latest book.
The Racism of People Who Love You: Essays on Mixed Race Belonging has been proclaimed "the epitome of a book meeting a moment" by Oprah Daily. Dr. Mehta is Assistant Professor of Women & Gender Studies and Director of Jewish Studies at the University of Colorado Boulder. Her research focuses on the intersections of religion, culture, and gender in the U.S.
4 p.m.
University of Denver Chambers Center for the Advancement of Women, Rm 190 | 1901 E Asbury Ave, Denver, CO 80210
Learn with us
Interested in exploring Judaic studies? If you're over the age of 60, you can audit undergraduate courses, including our interdisciplinary Judaic Studies courses, through DU's Senior Audit program. The cost to audit a course is $100.
Due to COVID-19, the University has suspended all community audit programs; however, they will resume as soon as it is safe to do so.
You can audit Judaic Studies courses exploring literature, history, philosophy and religious studies.
Resources for Teachers
We know that the Holocaust is a difficult yet critical subject to teach. We partner with Colorado Holocaust Educators (CHE) to offer training and resources to support you as you teach about the Holocaust.
If you want to learn about upcoming education opportunities, email us at hai@du.edu. We also encourage you to access the training at the United States Holocaust Memorial Museum website.
We're making Holocaust survivor stories accessible through an interactive educational website to support the new Holocaust and genocide education mandate for Colorado public schools. This website, Witness to History, will feature profiles of survivors who eventually made Colorado their home, and will integrate these profiles into the historical timeline of the Holocaust and into maps for geographic context. Witness to History draws on the archival resources of the Holocaust Awareness Institute and Beck Archives, among other sources.