Art History Alumna Makes a Career in the Nonprofit World
Kierra Aiello gives back to the community through her work with the Denver Art Museum and Art Restart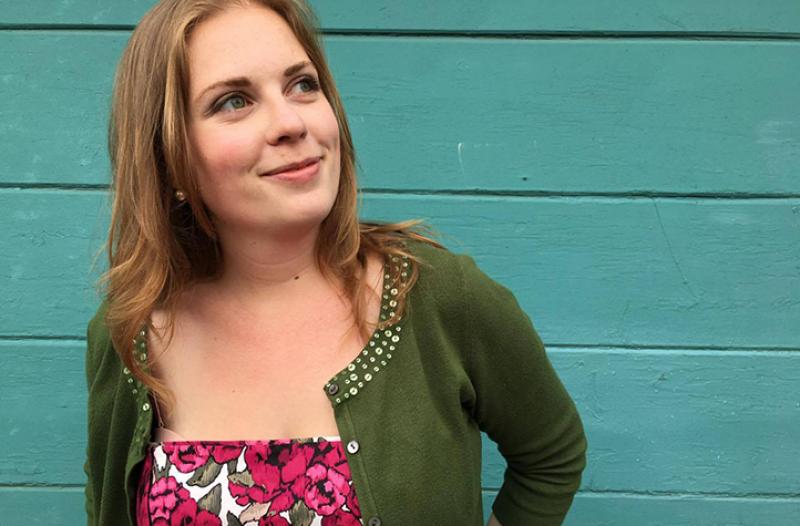 From her high school years playing cello to her current positions at the Denver Art Museum and Art Restart, Kierra Aiello (BA, MA '17) has appreciated the arts from a young age. She gives credit to her family's many museum visits for her interest in pursuing a career in museum studies. She grew up believing museums are "rarified spaces that make everything feel special while also paying homage to art in all ways."
Aiello graduated from the University of Denver with dual bachelor's degrees in art history and cello performance. Before plunging into an art history master's degree with a concentration in museum studies, she volunteered at the Clyfford Still Museum when it was still in its infancy. From there, she worked her way through the Denver Art Museum's ranks to her current position as corporate partnership associate.
Her recent role as exhibition assistant work granted her a backstage perspective on the exhibits guests enjoyed at the museum. Along with a small team of other assistants, Aiello constructed the pedestals for the art and helped create a seamless flow, using her art history major and volunteer work at the Clyfford Still museum to guide some of the creation.
"It's crucial that you take in the perspective of the viewer whenever you are building an exhibit," she said.
In addition to her work at the Denver Art Museum, Aiello manages the nonprofit Art Restart. The organization is a social enterprise of The Gathering Place, a day-time drop-in center for women and transgender individuals experiencing poverty, as well as their children. Art Restart provides materials, studios and classes that allow its members to express themselves through art and develop skills that translate to earnings.
"I never thought I would ever be running a company, ever," Aiello explained. However, when she finished her master's degree, she wanted to extend her passion for the arts beyond the academics and research that dominated her studies. Art Restart allows her to blend her interests in art and social justice.
"We're taking people whom are living in crisis, and we're trying to help them see their value and their worth in society. That's an incredible mission, and I was really excited to be a part of that," Aiello said.
Recently, Art Restart took over the Leon Gallery in Denver to display their artists's creations, which was an extremely rewarding moment for Aiello.
"You hold this big opening event for your artists, and they're all ecstatic because their artwork is hanging on a gallery wall and someone's wanting to purchase it. It's amazing."
Aiello says that her degrees in art history prepared her for her work in the art community by giving her a better understanding of how fine art moves from creation to public exhibition. Additionally, her professional experience has shown her how tight-knit the art community is and how important it is to participate in what interests you.
For art enthusiasts considering pursuing careers in the arts, Aiello says, "Be involved with your instructors, be involved in the community and ask for what you need."