Words & Media from the DU Lamont School of Music - Our Official Online Newsletter
Fall 2021
Thank you for joining us with another edition of Lamont Lyrics! We are delighted to bring you news and share profiles of individuals from the greater Lamont community: an alumnus expanding into film; proud parents of a student leaving her mark at Lamont; a student whose journey includes the viola, the Army, establishing a foundation, and more; an ambitious new President of the Lamont Society; and a faculty member who founded a chamber music festival.
The past year this community, facing COVID, saw and met its greatest challenge. While navigating limiting mitigations, music persevered through our 230 streamed performances and events. We composed. We thought in new ways. We harnessed technology to our advantage. I am so proud of what faculty, students, and staff accomplished. It is an honor to serve such a community.
The beginning of a new academic year always feels propitious. Even with unknowns ahead of us, I invite you to join me, looking optimistically toward the year ahead as we continue to make music, create, and sustain our community, highlights of which you will read in this and future editions of Lamont Lyrics. 
Keith 
Keith Ward, Director, Lamont School of Music
Take a Look at Us
Drawing from around the world, over the last three years Lamont has added to its star-studded performance faculty.
Triumphing Over the Pandemic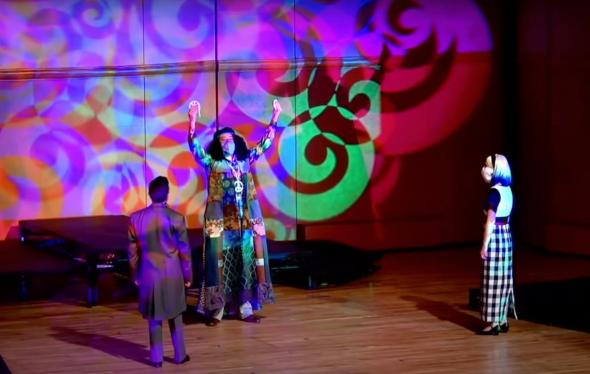 Lamont Opera Theatre
Mozart's "The Magic Flute"
On three nights, Lamont Opera Theatre student singers, LSO musicians, director Matthew Plenk, conductor Sahar Nouri and the Lamont production team streamed a staged and costumed concert production of Mozart's comic opera The Magic Flute. They overcame safety protocols that had them singing in masks while 12 feet apart.
Master Classes
Met Orchestra Musicians
Principal artists of MET Orchestra Musicians visited the DU campus virtually to teach master classes. While waiting to return to the pit at Lincoln Center, these outstanding musicians imparted their knowledge and performance experience to Lamont students on four Sundays in February.
Photo: Demian Austin, principal trombone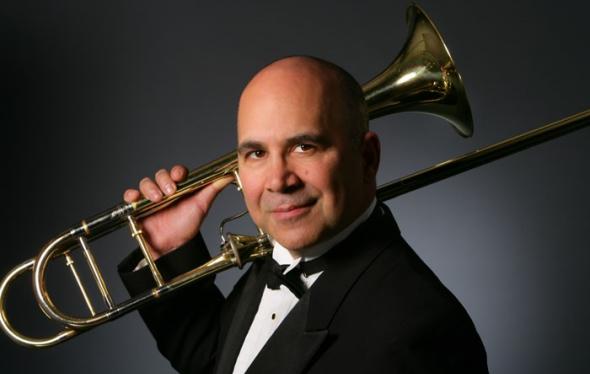 Artist in Residence
Joe Alessi, trombone
Joe Alessi, principal trombone with the New York Philharmonic, masked up and came to campus for a residency performing with the Lamont Wind Ensemble, Trombone Choir and the jazz faculty ensemble Phröntrange.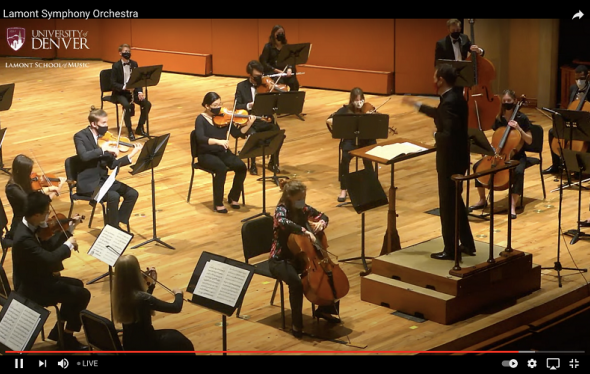 Streaming
230 Streamed Concerts, Master Classes & Events
Lamont's streaming production team built a streaming capability in days and then went on to stream 230 concerts, master classes and events. Screenshot of Lamont graduate cellist Kelcey Howell performing with the Lamont Symphony Orchestra.
Profiles
Introducing an alumnus starring in his first major film, an exceptional "nontraditional student," parents who supported their daughter from early ballet to jazz, the new president of the Lamont Society, and a faculty member celebrating milestones.
News Stories
The Show Must Go On, Lamont Distinguished Alumni Award & Newman Fellowship Gift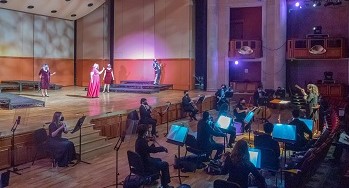 Come pitfalls or pandemics, the show goes on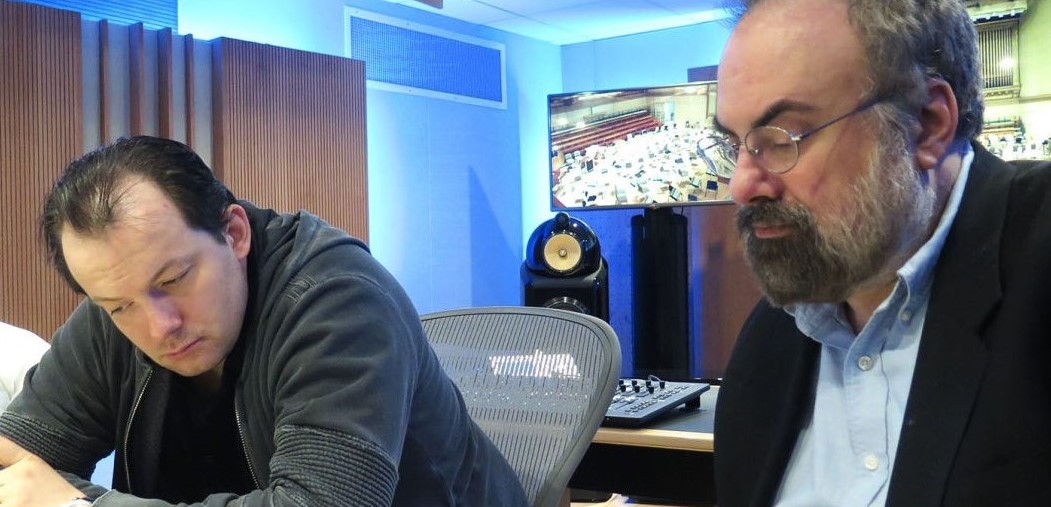 Robert Wolff, BM 1983, Receives 2021 Lamont Distinguished Alumni Award
Scoring editor for three of John Williams' Star Wars films and currently editing a recording project for the Boston Symphony Orchestra.
The Lamont School of Music has named film scoring and recording editor Robert Wolff (BM 1983) as the recipient of its 2021 Distinguished Alumni Award. The award was voted by the faculty for the second year as part of an effort to honor and connect with Lamont alumni. The award will be formally presented to Wolff when he visits the campus later this year.
Photo: Andrea Shea, WBUR/Boston. A Boston Symphony Orchestra playback session for Shostakovich #8, Symphony Hall, Boston, March 2016. (L to R) Maestro Andris Nelsons and Robert Wolff.
Read Profile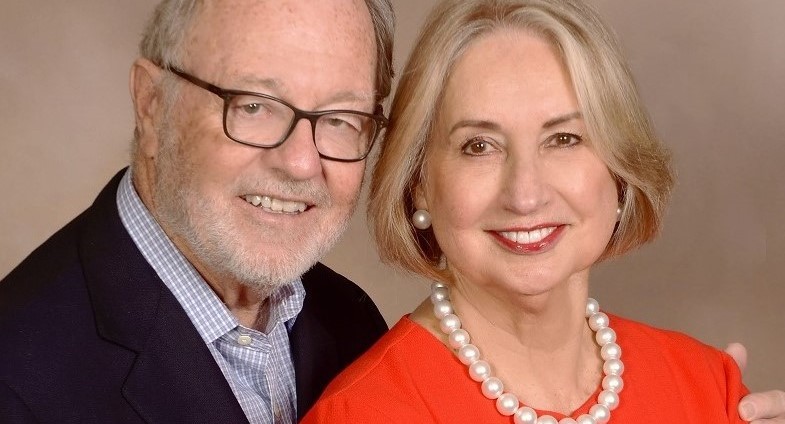 Gift from Robert and Judi Newman Benefits Music Students
Robert & Judi Newman, whose involvement with the University spans decades, recently renewed a gift to Lamont that funds a two-year fellowship for master of music students in performance or conducting.
Read Story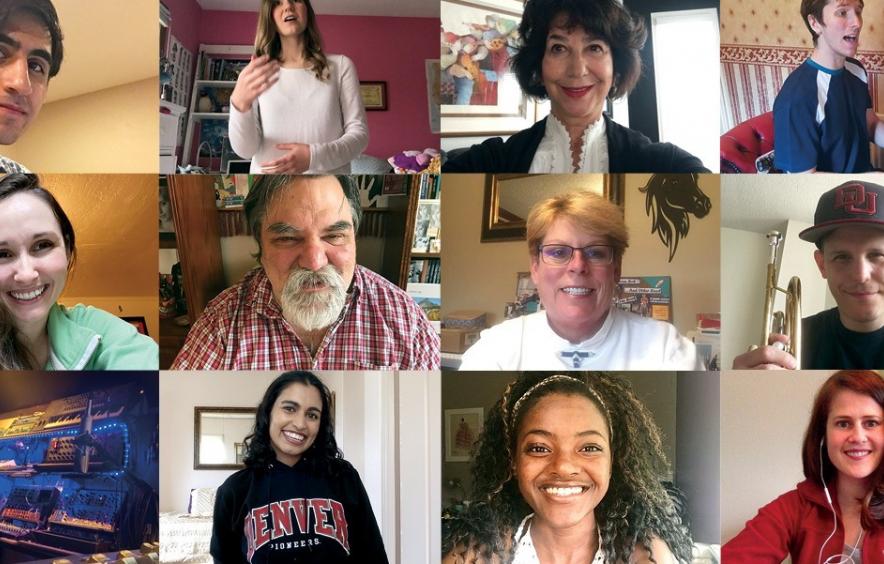 Give to Lamont
The Lamont School of Music is grateful for the generosity of donors who have made a significant impact through the Lamont Society. Thank you.
We invite you to donate online below or text your donation to Lamont at 41444.
Give to Lamont