Words & Media from the DU Lamont School of Music - Our Official Online Newsletter
Winter 2022
This edition of Lyrics marks its third year. Twice annually we have enjoyed sharing both news about Lamont and profiles of individuals in our community! In this release you will learn about successes of recent graduates and read profiles that include an alumna performing from Carnegie Hall to TikTok, a current student commissioning works by classmates and having designs for the gaming world, proud parents of a graduate student in conducting, a prize-winning faculty member called to conduct, longtime friends and donors of Lamont, the inspirational work of this year's distinguished alumnus, an intergenerational story from a faculty member, and a profile of a staff member whose invisible work makes Lamont visible.
Keith 
Keith Ward, Director, Lamont School of Music
Take a Look at Us
Recent Alumni - Taking Their Place as Lamont's Encore Around the World
Profiles
Introducing a rising opera star, an award-winning student, proud parents from Mexico, a couple with a history of support, an American Prize-winning conductor & a miracle-working staff member.
News Stories
2022 Lamont Distinguished Alumni Award & A Father's Inspiration
The Lamont Distinguished Alumni Award
The new Distinguished Alumni Award was created exclusively for Lamont by prestigious Bennett Awards. The gold plated, cast pewter, Lamont "L" stands six inches tall and sits on a wood block chosen to match the oak used in the Newman Center. The award will be presented to each of our three distinguished graduates when the pandemic and their schedules allow them to visit the DU campus.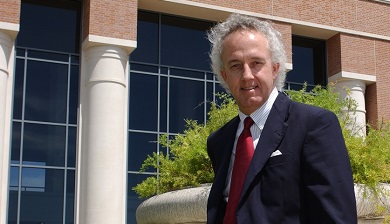 Dr. Robert Yekovich, BM 1978, MA 1980, Receives the 2022 Lamont Distinguished Alumni Award
Composer, educator and university administrator Dr. Robert Yekovich has been named recipient of the 2022 Lamont School of Music Distinguished Alumni Award. He joins two other graduates who have received the school's highest alumni honor: international opera star Hao Jiang Tian and Star Wars music editor Robert Wolff.
Read Profile
DU Maestro Draws Inspiration From Father
Lawrence Golan's father, Joseph, did not push him into music. But when Golan waves his conductor's baton, there's no doubt he's channeling the spirit of the man who served as a Chicago Symphony Orchestra violinist for nearly five decades.

Note: Lawrence Golan has been named the University of Denver's 2021 Distinguished Scholar.
Read Story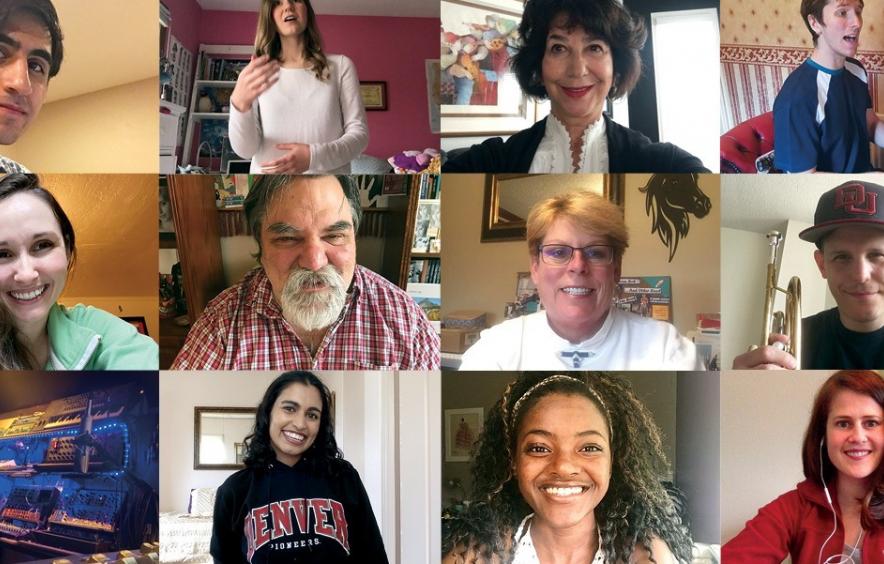 Give to Lamont
The Lamont School of Music is grateful for the generosity of donors who have made a significant impact through the Lamont Society. Thank you.
We invite you to donate online below or text your donation to Lamont at 41444.
Give to Lamont