Words & Media from the DU Lamont School of Music - Our Official Online Newsletter
I am delighted to welcome you to the premiere issue of the Lamont Online Newsletter! You are receiving Lyrics as part of the community that defines Lamont — students, faculty, staff, alumni, parents of students, Lamont Society donors, and our audiences. We will be settling into a publication rhythm of two newsletters annually, one in late summer and the other early in the calendar year.
In this first issue you will learn about new faculty at Lamont, the successful Met debut of an alumna, and the first winner of our Distinguished Alumni Award. With links to alumni news and the current concert schedule, there is much for you to discover.
Welcome!
Dr. Keith Ward, Director, Lamont School of Music     
Take a Look at Us
A yearbook of some of our special Lamont concerts and events.
November 2019
Lamont Opera Theatre Gala
New Lamont Opera Theatre music director Sahar Nouri conducts the Lamont Symphony Orchestra in the Lamont Opera Theatre Gala.
October 2019
New Faculty Members Perform with Lamont Symphony Orchestra
New Lamont faculty members hornist David Byrd-Marrow and violinist Igor Pikayzen perform with the Lamont Symphony Orchestra and guest conductor Brett Mitchell, music director of the Colorado Symphony.
September 2019
Opera Star Kathleen Battle Performs with the Spirituals Project Choir
Legendary Metropolitan Opera soprano Kathleen Battle presented a powerful program of songs inspired by the Underground Railroad with Lamont's Spirituals Project Choir, directed by M. Roger Holland, II.
April 2019
Lamont Opera Theatre performs Puccini's "Il trittico"
Matthew Plenk directed Lamont Opera Theatre's new production of Puccini's Il trittico with sets, costumes and lighting designed by DU Theatre.
February 2019
Lamont Chorale Tours New Mexico
The Lamont Chorale and conductor Catherine Sailer toured New Mexico with a special performance in the The Cathedral Basilica of Saint Francis of Assisi in Santa Fe.
September 2018
Lamont Jazz Orchestra Performs at Prestigious Monterey Jazz Festival
Director Steve Wiest and the Lamont Jazz Orchestra won the Next Generation Jazz Festival and were featured performers at the 61st Monterey Jazz Festival.
Profiles
Introducing a Lamont graduate making a very special debut, an accomplished Lamont senior, an involved parent, the president of the Lamont Society and four outstanding new members of the faculty.
News Stories
This year we are presenting our inaugural Distinguished Alumni Award to recognize the successes of our graduates. Nominated and selected through a vote by the faculty, the award recognizes significant musical achievement — including but not limited to performance, composition, research, education, entrepreneurship and administration.
Read More Lamont Stories
Contact Lamont Public Relations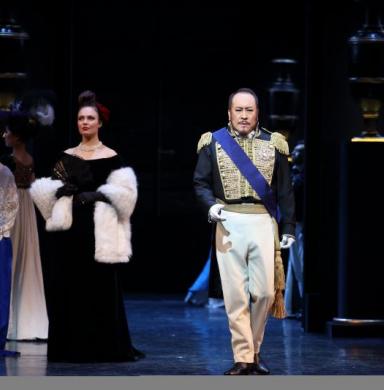 Lamont Honors First Distinguished Alum
The Lamont School of Music has named Chinese opera luminary Hao Jiang Tian (MA '87) as the recipient of its inaugural Distinguished Alumni Award.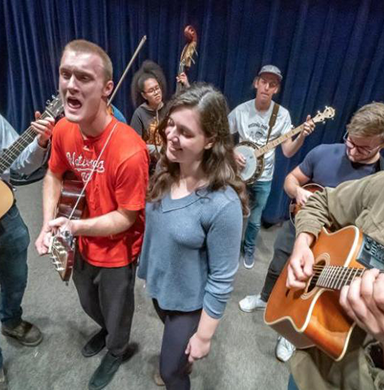 Lamont Ensemble Offers Students a New Experience
Founded last year by Lamont faculty member Michael Furry, the ensemble is part of Lamont's ethnomusicology program.
Give to Lamont
The Lamont School of Music is profoundly grateful for the generosity of many donors whose contributions have a significant impact on our work to sustain excellence. Championing our efforts is the Lamont Society. Founded in 1983, the Society has been a integral presence in our program through its community support and financial contributions. Thank you.
We invite you to donate online below or text your donation to Lamont at 41444.
Give to Lamont