Perform
Private Lessons with World-Class Faculty
Master Classes & Guest Artists
Multiple Recital Opportunities
Opera & Musical Theater Scenes
Chamber Ensembles & Orchestra
Concerto/Aria Competition
Create
Composers' Workshop & New Music Ensemble
Electronic Music
Modern Music Making (Steel Drum, Soundpainting & Flex Ensembles)
Composition & Arranging for non-majors
Explore
Music Entrepreneurship Class
"Behind the Curtain" Faculty Mentoring
Audition Preparation Technology Classes
College Admission Workshops
Alexander Technique & Wellness
Music Theory, Conducting, Listening & Artistry
Recreation Events in a World Class City
Lifelong Friends & Connections
Join us for an inspiring, innovative and fun 14-day intensive pre-college music experience in state-of-the-art facilities with outstanding artist faculty and musical peers from throughout the United States and abroad! 
Applications accepted from Instrumentalists, Singers, Pianists and Composers, ages 14 through 18. (Some age exceptions based on level of musicianship).
Tuition Options
Two-week residential student $2,250 (tuition, room & board, recreation)
Two-week commuter $1,750 (tuition, lunch & dinner, recreation)

Additional 'minor' or secondary area of study $250 (

secondary instrument, conducting, etc

)

Double Minor $400. Students can sign up for an additional performance minor & a classroom minor at a discounted rate of $400 for both. See the Curriculum tab below for details.

Payment plans are available. Contact us for details.
Scholarships & Financial Aid
Almost 70% of our participants receive financial aid to attend the Lamont Summer Academy. Amounts vary based upon merit and financial need. Students are strongly encouraged to explore funding sources in their own communities and through various organizations (ASTA, Rotary & Music Clubs, etc), foundations and businesses.

There is a section in the LSA Application for scholarship and need-based aid.

To be considered for scholarships, students must meet the February 15 scholarship deadline.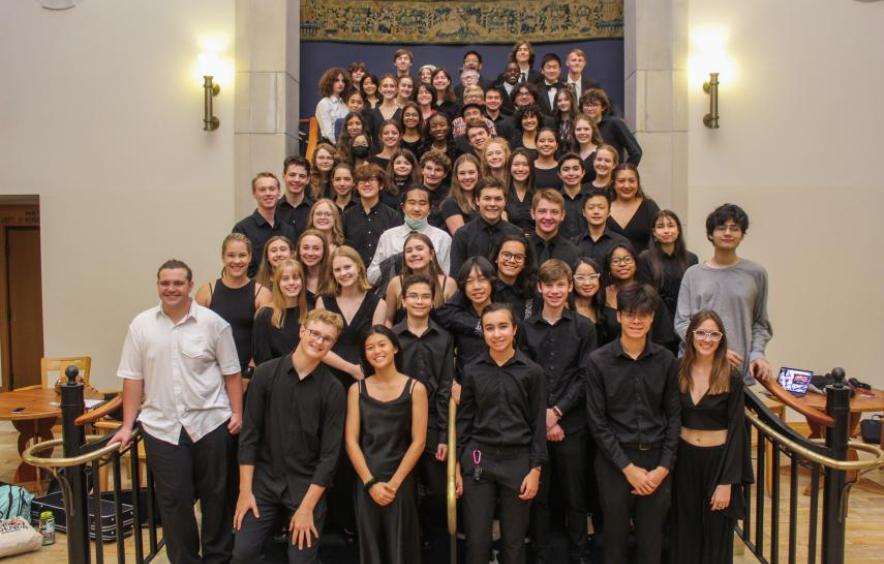 Mission Statement
The Lamont Summer Academy is committed to providing an inspirational, innovative, and fun musical experience for serious pre-college musicians, and promoting musical excellence, rich program diversity and lifelong friendships under the guidance of outstanding artist-teachers.